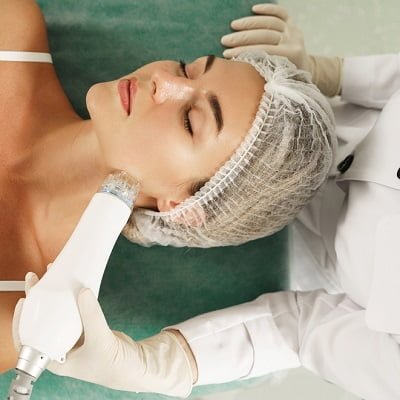 You probably already know that our face is the most prominent part of the body and should be flawless and attractive. Everyone aspires to appear attractive and youthful naturally. While some candidates are unfortunate enough to lack such alluring features, others are fortunate enough to have appropriate facial shapes. Your facial figure is greatly influenced by the shape of your jawline, which must be properly sculpted and shaped but which many people lack. Visit the Royal Cosmetic Clinic for Treatments for jawline contouring treatment that can be effective and workable for you. 
In this blog post, we will discuss the best treatments that are effective and result in providing solutions for contouring the jawline. So, take a moment and read the following details. 
An Overview:
An expert can improve the structure of the jawline by reshaping or adding volume during a jawline contouring treatment. Following the procedure, there is a more obvious difference between the jawline, neck, and other facial features.
This treatment aims to create a beautiful and precise facial contour without the need for surgery. Additionally, it will reshape the jawline and restore the uneven and contoured jaw. Finally, it will deliver remarkable and accurately formed results.
Fillers, laser, or thread lifting techniques will be used by a skilled dermatologist during this procedure to contour the jawline, making it the most practical option to achieve an appropriate jawline shape.
Best Treatments For Jawline Contouring:
At the RCS clinic, we provide suitable treatments to our candidates who want to enhance the shape of their jawlines. First, we examine the condition of a person's health and ask about their expectations. Anyhow, some common treatments for jawline contouring are mentioned below.
Injectable Fillers – By correcting fine lines, wrinkles, and decreased facial volume, these dermal fillers, such as the well-known Juvéderm and Restylane, can enhance the jawline, chin, and lower face.
Injections For Fat Reduction –

By lowering fat under the chin, the FDA-approved injectable Kybella creates a more aesthetically pleasing jawline and neck contour.

PDO thread lifting –

Small, dissolvable suture-like materials placed beneath the skin to define and slim the jaw area are used in this skin surface and are known as one of the cutting-edge procedures.

Energy-based therapy –

Another fascinating and distinctive procedure that firms skin smoothly while removing fat, lines, wrinkles, and other faults is Candela Elos Plus.
What To Expect In Results?
After getting a suitable treatment, the results will be effective, satisfying, and noticeable. However, some treatments may take a few days to show the effects. As you know, these treatments are non-invasive or injectable treatments that will give you temporary results. That is why you need to get multiple sittings to maintain the results. 
Several variables, the most important of which is the specific treatments involved in the procedure, might affect how long the effects of jawline contouring treatments last. Some injectable fillers, for instance, may take between 6 and 18 months to show their effects or outcomes.
How Will You Know Which Is The Right?
Generally, nonsurgical Treatments for jawline contouring treatment can be used to treat most men and women safely and efficiently. Patients who are interested in jawline contouring should be at a healthy and maintainable weight, be non-smokers, and have good skin elasticity.
Consultation with a qualified, licensed, and trained professional is the best way to determine if you are a good candidate for non-surgical jawline contouring using fillers, Kybella, and other procedures.
All Summed Up!
Therefore, these are the most popular and effective treatments for jawline contouring that will give you an accurately defined shape. If you want to get one of these treatments, feel free to consult Royal Cosmetic Clinic and make your face more attractive.