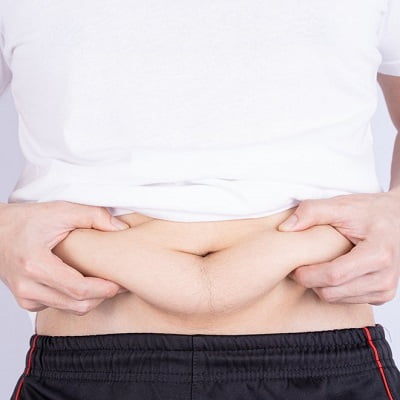 Both invasive and non-invasive techniques can be used to remove belly fat. But the most popular procedure to remove belly fat is liposuction. A suction technique is utilized in this surgical procedure to remove the fat from specific areas of the body. By utilizing this method the fat can be removed from the abdomen, hips, thighs, buttocks, arms, or neck. Liposuction for Belly Fat in Islamabad or otherwise known as lipoplasty and body contouring technique is the most popular technique these days for the removal of fat from the tummy although this is not an alternative to weight loss. Those persons who have steady body weight overall but have excess body fat in some areas, you might be a candidate for liposuction.
Misconceptions About Liposuction:
This technique cannot help you in losing weight.
Cellulite cannot be treated by it.
Only young people can go for this procedure.
It can fix lax skin.
Complete suctioning of fat cells is necessary as in other cases fat deposits can return.
Both genders can get benefit from the procedure.
Visceral fat cannot be treated by it. It is only useful for subcutaneous fat.
The Ideal Candidate for Liposuction:
As a candidate for liposuction, you must have realistic expectations.
Cellulite cannot be removed by liposuction.
You must be in good health as this procedure may come with a lot of risks due to the involvement of surgery.
You must have 30% of his ideal body weight.
Skin is elastic and firm
The patient shall not be a smoker as smoking can alter the process of healing.
Cost of Liposuction:
The price of Liposuction for Belly Fat in Islamabad may range from 130,000 PKR.  The best way to determine the precise cost of your procedure is to come in for a personal consultation. This is because the size of the treatment region, the amount of tissue that needs to be removed, the surgeon doing the procedure, and these factors all affect how much liposuction costs.
Causes for Liposuction:
Using liposuction, fat can be removed from body parts that haven't responded to diet and exercise, such as the:
Abdomen
higher arms
Buttocks
ankles and calves
back and chest
thighs and hips
Neck and chin
In addition, liposuction can occasionally be performed to treat gynecomastia or reduce the size of the breasts.
How Do You Prepare Before Liposuction?
You must book an initial consultation with your surgeon prior to the procedure.
Discuss with him your real expectations.
He will tell you about certain precautions like:
Stop taking blood thinners
Quit smoking
He may advise you to get certain lab tests
If a large amount of fat is to be removed, your doctor may ask you to have someone by your side. As you may require to stay for the night.
What is Done Before The Procedure of Liposuction?
Marking of lines or circles on the areas to be treated
Taking of images for the comparison of before and after results
Preparations for the type of technique used.
How the Procedure of Liposuction is Performed?
You will be anesthetized. The anesthesia can be either local or general. Some procedures require the administration of general anesthesia. Inform your surgeon if you have pain while under local anesthetic. The dosage or motions might need to be changed.
Depending on the amount of fat that needs to be removed, the treatment could take up to several hours.
You will awaken in a recovery room if you have general anesthesia. In order for medical staff to keep an eye on your recovery, you'll normally spend at least a few hours in the hospital or clinic. You might spend the night in the hospital if you're there to make sure you're not dehydrated or in shock from fluid loss.
Results of Liposuction:
Although the final outcome is not obvious for six months, the effects of liposuction are visible once the edema subsides and the treated area recovers.
Downtime:
Patients must limit their daily activities for a few days following liposuction to allow for the healing process, and they must exercise cautiously when they resume their regular routines.
Why Choose Us for Liposuction?
To choose from different available methods of liposuction, you must consult first a board-certified best cosmetic surgeon in Islamabad. Dr. Naveed Azhar is the best cosmetic surgeon in the capital with more than 10 years of experience. So if you are considering getting Liposuction for Belly Fat in Islamabad then you can book your appointment with us by calling us or directly filling out the form below.