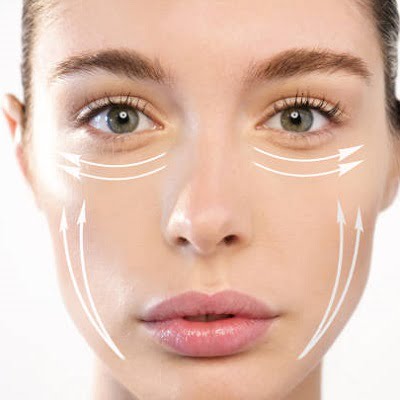 The luxury of beauty fades over time. The glow and seductiveness, the brightness and the elasticity of the skin start growing dim after a certain period of time. However, the magnetism of the skin decreases, not the desire to look attractive and appealing. Thread Lift in Islamabad is a captivating innovation that reinstates the original charm and allure of the skin and tightens the skin.
Thread Lifting: A Brief Introduction
The cosmetic industry has successfully produced numerous skin rejuvenating procedures that reverse the impacts of aging, restore natural charm, and make the skin appear brighter, firmer, and elastic. Thread lifting in Islamabad is one of those procedures that is carried out to address sagging skin and add elasticity and enticement to the skin. This procedure entails using biocompatible substances inserted into the skin to lift and tighten the skin. 
Benefits of Thread facelift:
This procedure deals with sagging skin and wrinkles and tightens the skin

A non-surgical approach to restore the glow and brightness of the skin

Adds firmness and elasticity to the skin

Not only aggresses sagging skin but also stimulates collagen production

Minimally invasive procedure with outstanding results

Reinstates the energy level by making you appear attractive

A customized treatment enabling specified treatment

Cost-effective, feasible, and entails minimal discomfort

Offers lasting results without involving surgical interventions
Thread Lift in Islamabad: Procedure
Professionals at Royal Cosmetic Surgery Islamabad hold an initial meeting to discuss the concerns and objectives of the patient and also analyze the patient's skin conditions and specific requirements. The procedure begins by applying anesthesia to ensure a comfortable procedure. With the help of fine needles or cannulas, these threads are inserted into the specific areas of the skin, such as cheeks, jowl, and neck, to address sagging skin and lift the skin. Cones or barbs located at threads hold specific tissues to unleash desired results.
Is Thread Lifting Procedure Painful?
This cosmetic procedure is generally deemed feasible because it is not a surgical treatment. It does not involve excess pain or discomfort. The patient undergoing this treatment might observe mild pain or discomfort that can be managed easily. You may experience mild pain, but you can easily overcome that sensation. Furthermore, you are also suggested to choose an experienced dermatologist for better results and management of side effects such as pain or discomfort.
Can I feel Threads in My Face?
You might feel or sense the insertion of threads into your skin in the initial days. But as your skin restores normalcy, you will not feel the sensation or observe any sense of discomfort. You may experience it in the initial days of the treatment, but these threads cannot be felt after a certain time. 
How To Treat Mild Pain After The Treatment?
In the first place, you must have realistic expectations. You must understand the procedure, possible outcomes, and associated complications. This information will prepare you for any sort of results and also to bear or manage pain in a better way. Furthermore, you should avoid strenuous activities and physical exertion for a couple of weeks. Additionally, you are also suggested to adhere to the given instructions to address mild pain or discomfort.
How Much Thread Lifting Cost in Islamabad?
The cost of thread lifting in Islamabad varies from person to person. You might observe a slight change in this given cost because of a few cost-determining factors that may alter the overall cost of the procedure. These factors include the type of threads, the number of threads used, the clinic's location, and the practitioner's expertise.
The Bottom Line:
Thread lifting in Islamabad addresses sagging skin and rejuvenates the charm of your facial appearance by restoring the natural glow, elasticity and brightness. This is not a surgical procedure. It can cause minimal pain or discomfort. These mild sensations can be easily managed; you do not need to worry about the pain factor. You should be optimistic and visit a skilled professional for optimal results.
Book your appointment at Royal Cosmetic Surgery Islamabad and let us deal with your sagging skin and embellish you with natural glow and seductiveness. Visit us and augment your beauty!