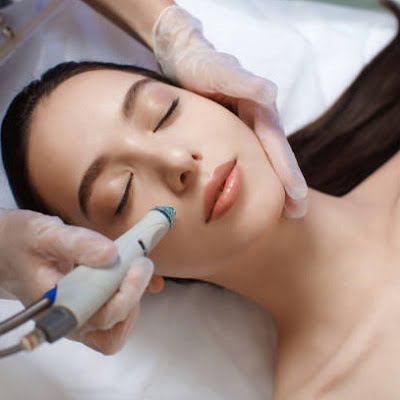 At a certain age, everyone has to face skin-related issues or imperfections such as wrinkles, fine lines, acne scars, dark spots and, enlarged pores, etc. The appearance of these conditions decreases the brightness, luminosity and firmness of the skin and creates a dull and tedious appearance, generating negativity and self-consciousness. Hydrafacial in Islamabad is a cosmetic procedure that revitalises the appearance of the skin, adds glow, brings back elasticity and reproduces the grace and elegance of an individual's personality.
It is understandable that the skin type is not the same for everyone, which also changes skin rejuvenating requirements for every individual. Given that many people ask whether this cosmetic procedure is suitable for them. This blog will address this question and help you find out your suitability for this skin revitalising procedure.
Hydrafacial: Ins and Outs
Our skincare routines, nutrition intake, lifestyle practices, environment and the ageing factor affect skin texture and appearance. A time comes when people become unsatisfied with their appearance and seek professional treatment to remove skin blemishes and rejuvenate their appearance. Hydrafacial is a popular cosmetic procedure that is used to achieve the said purpose. This treatment reduces the appearance of skin-related problems such as wrinkles and fine lines and offers a refreshing and charming look. 
This cosmetic treatment is a combination of a number of steps or entails several processes to make the skin look brighter, rejuvenated and more appealing. This procedure begins with exfoliation or removing impurities like dead skin cells and debris from the skin surface and goes on to hydrate the skin and add a protective layer to make it look perfect and glowing.
Top Benefits Of This Procedure:
Removes impurities from the skin, such as debris, dead cells, blackheads, etc.

Augments the appearance of the skin and creates a brighter and glowing appearance

Reduces the appearance of skin problems such as wrinkles and fine lines

Offers a multitude of benefits without causing any danger or side effect

Individuals can get their desired results by dealing with specific concerns

Lowers the signs of ageing and reproduces a youthful look

Provides immediate results and makes the skin appear more attractive and beautiful
Is Hydrafacial Treatment Suitable For All Skin Types?
Yes, this cosmetic treatment is suitable for everyone. No matter what your skin type is, you can enjoy the benefits of this non-surgical skin rejuvenation procedure. First of all, this treatment does not involve cuts or incisions, and secondly, it is a custom-made procedure that allows every individual to meet their desired ends. People with every skin type can choose this way to enhance the glow of their skin. Even individuals whose skin is sensitive are not restricted because sensitive skin can easily tolerate the effects of this procedure.
No matter what type of skin you have, if you are tired of fine lines, wrinkles, dull skin texture, dark spots and pores, aiming to improve skin elasticity, firmness and rejuvenating glow, brightness and luminosity of the skin, then you are a suitable candidate. You can visit Royal Cosmetic Surgery for further guidance and to have this treatment to make you look more attractive and self-assured.
Can Anyone Have A Hydrafacial?
Yes, every person who is dealing with skin problems and looking for a comprehensive treatment to rejuvenate her appearance can consider this minimally invasive and customised procedure.
Cost Of Hydrafacial In Pakistan:
The Cost of Hydrafacial treatment in Islamabad, Pakistan, relies on a number of factors such as the extent of the treatment, number of sessions, available facilities, aftercare treatment, the clinic's location and the expertise of a surgeon. 
The Bottom Line:
Hydrafacial treatment in Islamabad is a cosmetic procedure that is carried out to deal with skin-related problems and improve the appearance, glow and elegance of the skin. This cosmetic treatment is suitable for everyone, and people of every skin type can undergo this procedure. It is a custom-made approach and allows everyone to get their desired results. If you want to add elasticity, firmness and brightness to your skin, then go and get it!
Schedule your appointment at Royal Cosmetic Surgery Islamabad to restore your lost charm and add brightness and luminosity to your appearance. We offer custom-made treatments and satisfy the needs of our patients. Visit our clinic, get a consultation session and make an informed decision to lighten up your skin!
FAQS:
If your skin is dry, dull and tedious,  you are unhappy with the appearance of your skin and skin imperfections are further aggravating the situation, then you must consider this procedure. This cosmetic approach will not only make your skin hydrated and deal with skin-related issues but also add to your glow and brightness.
If you get this procedure, you may experience mild itching or redness. These effects do not last long and subside in no time. Given that, this procedure is beneficial for you if you want to beautify your skin and get rid of skin imperfections.
Though, a person observes significant changes after getting a single session of this procedure. Frankly speaking, a single session might not be enough. You need regular treatment or a number of sessions to get and maintain your desired results.