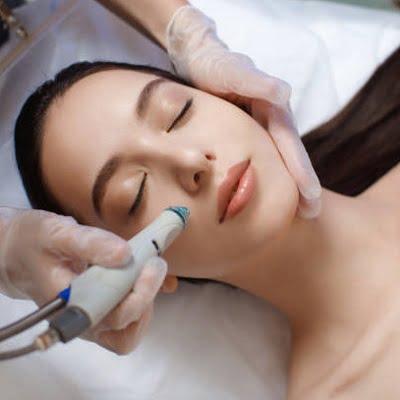 Hydrafacial in Islamabad revitalises the lost grace, elegance and sophistication of an individual. This is a comprehensive skin rejuvenation procedure that effectively tackles numerous skin-related problems such as wrinkles, fine lines, hyperpigmentation, scars and spots and adds to the brightness, smoothness and firmness of the skin.  Several people have concerns about this procedure and ask whether it is a suitable procedure. This blog will highlight Hydrafacial Treatment Pros and Cons in detail. 
Hydrafacial Treatment: Overview
This is a cosmetic technique that refreshes and augments the appearance of the skin. It involves a number of procedures such as cleansing, exfoliation and hydration to deal with skin blemishes and brighten the skin. First of all, impurities such as debris and dead skin cells are removed during this procedure and exfoliation is performed. Following that, the skin is hydrated by infusing specific serums to improve the nourishment of the skin.
Pros Of This Skin Rejuvenation Treatment
An Inclusive Treatment
Hydrafacial treatment is suitable for every skin type. Unlike many other procedures, this non-surgical technique can be applied to every person, irrespective of skin type. This is an inclusive procedure that offers benefits to everyone. An expert can make it custom-made based on the specific requirements of a person. 
A Multipurpose Procedure 
It would not be wrong to say that it is a multipurpose procedure. Firstly, it deals with a number of skin imperfections such as wrinkles, fine lines, hyperpigmentation and acne scars, fosters collagen production, adds smoothness, firmness, and glow to the skin, makes it hydrated, and also adds a protective layer, making it a worth-considering procedure.
Offers Immediate Results
This is one of the few procedures that offer results right away. If you are to attend a ceremony or need immediate results, then this is the most suitable procedure that brings about your desired results in no time. Get this procedure and rejuvenate your appearance! 
Personalised Technique
The needs and requirements of every person are different. They demand specific procedures to meet their particular objectives. This procedure can deal with specific interests and concerns of individuals, making it a widely-recognised and customised treatment.
Limited Downtime
Many skin whitening treatments require significant downtime, which many people do not like. Hydrafacial has little to no downtime. If you get this treatment, you will not have to take leaves from your normal routine as you will be able to resume your normal activities right after getting this treatment.
Cons Of This Procedure
First of all, this procedure does not offer enduring results as the results of this multipurpose procedure are temporary. It means you can maintain its rejuvenated effects for a longer period

Further, if you want to extend the obtained results, you may have to seek further treatments, which will increase the expenses of this procedure

It is also believed that this technique only deals with skin imperfections superficially and does not deal effectively with in-depth issues such as deep wrinkles and extensive sagging

This treatment requires a number of sessions that will not only increase the procedure cost but also require additional time
Is This Treatment Good Or Bad?
Undoubtedly, there are a few side effects and disadvantages associated with this procedure, which can somehow be managed or neglected if we consider what it has to offer. It is a beneficial and effective procedure that improves the grace and aesthetics of an individual's personality by eliminating skin blemishes and improving the glow and brightness of the skin.
Summing Up:
Hydrafacial in Islamabad is a cosmetic procedure that removes several skin-related issues and refines the appearance and brightness of the skin. This procedure offers numerous yet quick benefits to the skin. Further, it has several pros and cons that may make you reconsider your decision. Though it has several disadvantages, its advantages and benefits outweigh its drawbacks, making it one of the most popular skin rejuvenation procedures.
Schedule your appointment at Royal Cosmetic Surgery Islamabad to bring back your lost charm and add beauty and sophistication to your personality. We are here to assist you in making the correct decision and achieving your desired cosmetic objectives. Visit our clinic and let us add brightness to your skin!
FAQS:
The results of this skin whitening procedure are temporary and do not last for an extended period. You may observe its effects for up to 6 weeks. You should seek another session of this procedure if you want to increase the longevity of its results.
Not really. It is not a painful procedure. Many people say they just feel minor tingling during the process. In general, it is a gentle procedure that does not cause any sensation of pain or discomfort.
This is a non-surgical skin whitening technique that banishes skin imperfections and brightens the skin with almost no downtime. It offers a multitude of benefits without posing any risk of danger or harm, that make it a popular choice.