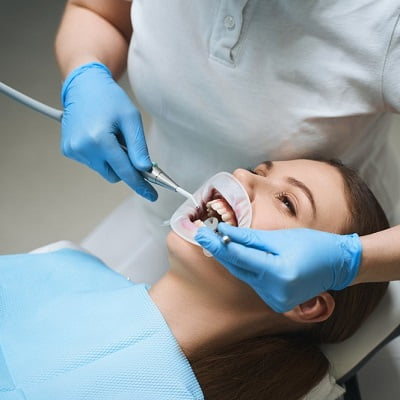 Even when we are unaware, we occasionally require dental fillings. When we go to the dentist on a regular basis for checkups, this becomes clear. In the course of our lives, we may all require filling one or two times. For teeth that have been harmed by decay, fillings are used. The main goal of fillings is to get the teeth back to working normally. Fillings can help stop any further degradation. Are you also wondering How much teeth filling costs in Islamabad Pakistan then you are at the right place? This article will explain to you the procedure and cost of dental fillings.
What are Dental Fillings?
A dental filling is used to fill a hole or cavity in a tooth. You might require a filling if you have dental decay or if damage has caused the tooth's structure to be lost. A dental x-ray might reveal these problems. By eating a balanced diet and brushing your teeth on a regular basis, you can prevent dental fillings caused by tooth decay. There are many different types of fillings; discuss your treatment options with your dental health specialist.
Types of Dental Fillings:
The type of fillings used may depend upon your condition. Your dentist may recommend you a specific procedure that is suitable for you.
Amalgam:
This is the combination of various metals silver, copper, tin, mercury and zinc. This is one of the strongest filling materials. These types of fillings can be used by anyone but there are certain restrictions. They cannot be used in breastfeeding mothers, pregnant women, those people who have kidney disease or children.
Composite resin:
The color of these resins is white or they may be customized according to your tooth color. They are more expensive.
Gold Fillings:
These are custom-made and then set in position using cement. Gold inlays can last up to 20 years and are well tolerated by gum tissues. It frequently costs the most and necessitates numerous visits.
Porcelain fillings:
Inlays and Onlays made of porcelain are custom-crafted in a lab before being bonded to your tooth. They match the color of your teeth and are stain-resistant. Most of the tooth is often covered by a porcelain restoration. They are comparable in price to gold.
Ceramics:
Ceramics. These fillings, which are often composed of porcelain, are more stain-resistant than composite resin materials. This material can cost as much as gold and often has a lifespan of over 15 years.
Steps of Dental Filling:
The area surrounding the tooth that needs filling will first be numbed by the dentist using a local anesthetic.
The deteriorated region will then be removed using a laser, drill, or air abrasion tool.
The dentist's level of comfort, training, and investment in a given piece of equipment, as well as the location and severity of the decay, all play a role in the tool selection.
The next step is for your dentist to examine or probe the region to see if all of the decay has been removed.
After removing the decay, the dentist will clean out the cavity of bacteria and debris to prepare the area for the filling.
In order to protect the nerve if the decay is close to the root, your dentist could first place a liner made of glass ionomer, composite resin, or another substance.
Your dentist will typically polish the filling after it is in place.
Problems Associated With Dental Fillings:
Teeth may feel pain and sensitivity
Filling Allergies
Deteriorating Fillings
Dental Fillings Uses:
Dental fillings are required to repair the tooth's form and stability for easier chewing and to stop further decay and tooth loss. Dental fillings may be utilized in the following circumstances:
tooth decay, to fill in craters that have developed in the enamel but not the interior pulp of the teeth.
teeth with damage or breaks could be at risk for deterioration where the enamel has chipped off
to repair damaged or corroded teeth
Cost of Dental Fillings:
Fillings are often not covered by traditional health insurance. Fillings must be paid for out of pocket if you don't have additional dental insurance. Depending on the materials used and how many surfaces of your tooth need to be rebuilt, so are you wondering How much teeth filling costs in Islamabad Pakistan?
The cost of dental filling lies between PKR 3,000 to 7,000 PKR
The Composite Fillings price range is  PKR 5,000 to  PKR 8,000 PKR
Factors that affect the cost of dental fillings are:
The condition of your teeth will be determined in your initial consultation session.
Experience of the dentist:
As this is a delicate procedure so it cannot be done by a non-professional because the filling demands a lot of concentration, knowledge, and ability. So you must only choose a well-reputed dentist with excellent expertise, who will provide you with long-lasting results.
Location of the clinic:
If the clinic is located in a well-established area, it will increase the cost. The cost of traveling is also included if you have to travel from one area to the other for the purpose of fillings.
The number of sessions required:
The number of sessions may vary and depends upon that how much filling you require. Cost may also include some other supporting charges as well.
Why Choose Us for Dental Fillings?
As these procedures need to be performed by a dental specialist, so you must choose Royal cosmetic surgery in Islamabad. We have a team of professionals lead by Dr. Afeef Umer Zia. Book your first consultation with us by filling out the form below or calling on the given number.