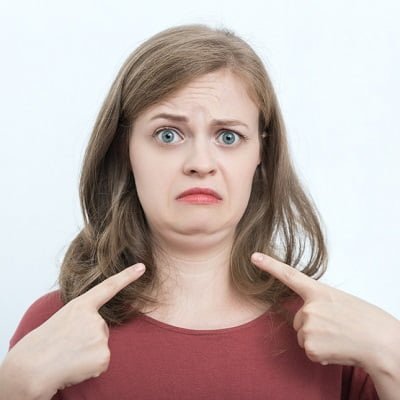 Is having a double chin something you get tired of? Have you tried face yoga, a strict diet, and exercise to get rid of the obstinate fat deposits under your chin? Given that Belkyra Treatment in Islamabad is the best treatment option for you. Belkyra is the only treatment for a double chin that has received FDA approval. A non-invasive injectable is used to treat submental fullness under the chin. This blog will explain you the story of as How did Belkyra treatment become the best?
What is Belkyra Treatment?
To reduce the amount of extra fat under the chin, the nonsurgical injectable technique known as the Belkyra treatment is applied. A deoxycholic acid derivative is used in its operation. In the area where it is injected, this results in fewer fat cells. Considering that it is non-invasive and has a high rate of patient satisfaction, the technique is very well-liked.
Ideal Candidates:
Before choosing whether to proceed or not, you must ascertain whether you are an ideal candidate for the Belkyra Treatment in Islamabad:
if it is apparent you have a double chin.

If you want to draw attention to the shape or profile of your face.

you must be at least 18 years old.

whether you need to lose the extra fat under your chin.

Unless you suffer from a serious illness like liver syndrome.

if you are in good mental and physical health.

if you do not desire to have surgery to remove your double chin.

if your mother isn't breastfeeding and neither are you.

Unless you have loose, sagging skin.

If you're expecting a reasonable result from the Belkyra Treatment.
Pre-Procedure Measures:
There is non-surgical Kybella treatment for double chin in Islamabad, but it is recommended to prepare beforehand for the best outcomes. During your appointment, your doctor will go over the specific pre-procedure instructions you must adhere to. These recommendations include the following:
Avoid drinking alcohol for about 48 hours prior to surgery.

Avoid using aspirin or other blood thinners for at least a week prior to the procedure.

Avoid smoking for about a week prior to therapy.

Before the therapy, you should thoroughly wash your face. It helps you stop the spread of any infection.
Procedure:
Less than 20 minutes are needed to complete the process. Despite not requiring anaesthesia, pain can be reduced by applying a numbing lotion. Your physician will mark the treatment area where Kybella filler must be injected. The number of shots you would need would depend on your specific needs. Your doctor's filler for your skin dissolves and absorbs dietary fat. Once fat is removed, it cannot be replaced.
After Care:
A method must be completed to produce the desired results. You also need to care for the treated areas as directed by your doctor. Typical aftercare instructions for Belkyra treatment in Islamabad are provided here!
Use caution when massaging the area that has been treated.

To reduce swelling and bruising, use cold compresses for about 15 minutes.

For a period of two to three days, keep yourself elevated.

For the wounds to remain clean, wash your face frequently.

Use the prescription drugs to get rid of the discomfort.

For about three days following surgery, refrain from engaging in any strenuous activity, including going to the gym.
Advantages:
Before considering Kybella therapy for double chin removal, it is critical to understand its benefits. Among these benefits are
It involves only a small amount of intrusion.

Nothing about it hurts.

It is feasible to deliver the therapy without any form of anaesthesia.

It doesn't run the risk of leaving scars like other traditional surgical procedures do.

It is not necessary to go through a difficult and protracted recovery process.

Infection danger is nonexistent.

No downtime is required.
Results:
The feedback from our customers has been overwhelmingly positive. Bylkera Treatment in Islamabad eliminates the double chin by reducing the extra fat beneath the chin. However, it is ineffective for treating loose skin or getting rid of neckbands. The majority of people require 4 to 5 sessions in order to see the desired results. There are several skin-tightening procedures available to address loose skin. Liposuction, however, might be your best option if you suffer from both sagging skin and a double chin.
Cost:
The cost of typical Kybella treatment for a double chin varies. This estimate could be impacted by a variety of therapies and the practitioner's fee. Given that it is a cosmetic procedure, insurance coverage is not anticipated. Re-injection and upkeep can sometimes be more expensive than a single chin augmentation procedure.
Plan A Consultation
The most recent Belkyra Treatment in Islamabad is offered by Royal Cosmetic Surgery Clinic Islamabad at a competitive price under the supervision of skilled and experienced cosmetic doctors. You can schedule a consultation at our clinic to find out more about this double chin treatment in Islamabad or the best course of action for you. Initial consultations with our patients are complimentary. Schedule your consultation now by completing the form below.