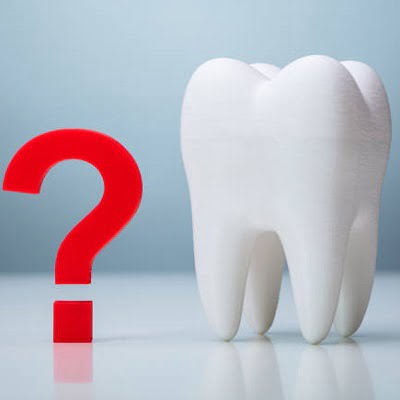 Dental implant in Islamabad is an orthodontic treatment that is aimed at improving the functions and aesthetics of teeth and overall jaw structure.  Given its importance and use, it has become a popular choice nowadays. Still, many people seem confused about this dental procedure. In this blog, we will try to address some common dental implant FAQS to help you make an informed or educated decision.
Dental Implant FAQS:  
What Is a Dental Implant?
An implant is basically an artificial tooth root made of biocompatible material. This procedure is performed to replace a missing tooth. This tooth root is inserted or implanted into the jaw of an individual, where it infuses with the passage of time and replaces the functions and aesthetics of a lost tooth. 
How Does This Procedure Work?
The tooth implant is basically an artificial tooth root that replaces the functions of the missing tooth. It provides a stable and firm foundation for tooth replacements such as crowns or dentures. These materials are surgically placed into the jawbone, where they gradually infuse and then start serving as tooth roots.
What are the benefits of these biocompatible materials?
Prevent teeth shifting and also preserves jawbone

Offers a natural feel and restores the functions and aesthetics of a missing tooth

Provides a durable solution and improves biting and chewing abilities

Customised treatment and reinstates the aesthetics of oral health
Am I a candidate for a dental Implant?
You are a suitable candidate if
Your jawbone density is adequate and enough for this procedure

You aim to improve the aesthetics of your oral health

Seeking a solution to prevent jawbone

Your overall oral health is good for this treatment

Looking for a long-term or durable solution
Are dental implants painful?
Local anaesthesia is used during this treatment, which eliminates the risk of pain or discomfort, making it a painless treatment. If an individual observes pain or discomfort after getting this treatment, then a dentist can suggest specific medications to manage those sensations.
How long do dental implants last?
This is a permanent treatment as biocompatible material is surgically placed into the jawbone, where it fuses gradually, making it an enduring and long-lasting treatment. It can even last for 30 years if a person takes care of it properly.
Will I be able to eat normally?
After the treatment, you will be asked to stick to a soft diet for a few days to ensure you get optimal results. Afterwards, you will be able to eat whatever you want because this treatment completely replaces the functions and aesthetics of natural teeth.
Are there any risks of complications with teeth implantation?
You may observe infection and nerve damage, or even this procedure may not bring about your desired results. In order to circumvent these side effects, you must choose an experienced professional. You can visit Royal Cosmetic Surgery for consultation and proper treatment and to get your calculated results.
Can this procedure deal with multiple missing teeth?
Yes, if you have enough jawbone, then you are an eligible candidate for this procedure. Getting a single implant is not a hard and fast rule, but if you are in need of extensive treatment, you can proceed with this to have more than one dental implant and restore your normal oral health.
How successful is tooth implantation?
Mainly, it depends on the dentist. If you get this procedure from an expert, then you will observe 100% satisfaction. It means the success rate of this treatment is 100%. An experienced professional understands associated intricacies and manages them properly, leading to your desired results.
How do I care for my artificial tooth root or implant?
Luckily, this treatment does not require any specific treatment. You can take care of dental implants through brushing and flossing. You will have to visit your dentist for a check-up to increase its longevity.
Are dental implants safe enough?
Yes, it is a safe and effective treatment, especially when a specialist performs it. This procedure replaces the functions and aesthetics of missing teeth and does not produce any side effects or harm.
What is the safest material for an implant?
Titanium implants are deemed the most safest type of implant. It creates a perfect bond with the jawbone, restores the functionality of the missing tooth and improves oral aesthetics without involving any risk factors.
How much does dental implant cost?
The cost of dental implants relies on a few cost-determining factors such as the number of implants, the material used, the clinic's location, available facilities, aftercare treatment and the expertise of a dentist.
Which is the best clinic to get this treatment done?
Royal Cosmetic Surgery is one of the best clinics in Islamabad, which offers satisfactory and desired results. If you are aiming to get this treatment or want to know more about dental implant FAQs, visit RCS, get a consultation session and then choose based on your knowledge and information. 
Royal Cosmetic Surgery Islamabad deals with all sorts of cosmetic problems efficiently. If you want to rejuvenate your appearance by reducing the ageing signs, then visit our clinic and let us redefine your beauty standards.