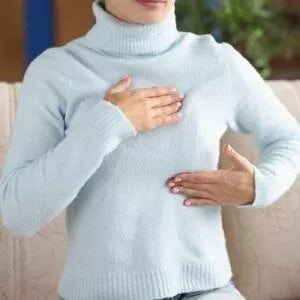 Extra fat, tissues and skin are removed from the breast during Breast Reduction Surgery in Islamabad or otherwise known as reduction mammaplasty. You may consider getting this procedure if you gave large and unproportionate breasts. Enlarged breasts may cause backache, neck pain or other symptoms. Women, as well as men (suffering from gynecomastia), can both get benefit from the results. This surgery might boost your self-confidence and your physical engagement in different procedures. Macromastia or excessively large breasts may limit you from doing a certain type of work. If you are also thinking of getting this procedure then you must only consult a board-certified surgeon.
Despite the fact that breast reduction is frequently done to treat medical conditions, some people can still choose to have the procedure done for aesthetic reasons. The procedure is also available to patients who do not have macromastia symptoms but are unhappy with the size of their breasts. Many different reasons, such as social stigmas and wardrobe issues, may be given by patients who decide to have breast reduction surgery for cosmetic purposes.
The Ideal Candidate for Breast Reduction Surgery:
Patients suffering from macromastia experience certain types of problems like health and emotional problems. Patients may also experience self-image issues. This problem can also impair your quality of life. Large pendulous breasts may become the cause of emotional discomfort and self-consciousness.
You can be a good candidate for breast reduction surgery if:
You are in good physical and mental health.
You must have realistic expectations.
You must be a non-smoker.
You are bothered.
Your physical activity is limited.
The heavy weight of your breasts is causing pain in your back and neck.
Bra straps are causing shoulder indentations.
Breast creases are causing irritation.
Surgery for breast reduction is typically not advised if you:
Smoke
Possess health issues like diabetes or cardiovascular issues
extremely obese
Want to prevent breast scars
Causes for Breast Reduction:
If you want to change how you look or if you have large breasts that are contributing to or causing:
Neck discomfort
Headaches
Shoulder discomfort
Low back pain
Chronic skin conditions under the breast fold
Breast reduction can be helpful if you want to reduce discomfort or have your breasts reshaped to look more appealing to you.
How do you Prepare for Breast Reduction Surgery?
You must know what to expect before breast reduction surgery. Before the procedure you will be asked to have:
Get a complete medical profile
You will start taking certain medications
You will be prohibited from taking certain medications
You need to get a baseline mammogram before and after surgery
You must not take anti-inflammatory medicines, aspirin or other herbal medications that interfere with the process of healing.
You need to ask your friend for help who will take you home after surgery.
Steps of Breast Reduction Process:
Excess fat, glandular tissue or skin is removed by making an incision on the breasts. The excision technique is used to remove excess fat. This is a highly individualized procedure and the technique used is dependent upon various factors.
The following steps are involved:
Anesthesia:
You will be given either intravenous sedation and general anesthesia or local anesthesia. Your surgeon will determine the type of anesthesia to be administered.
Incision:
The following type of incisions can be done:
A circular pattern around the areola: This technique consists of permanent scars which can be concealed by swimsuits or bras.
This type of incision is made around the areola in a keyhole or racquet pattern.
An inverted T or anchor-shaped incision pattern.
Removing tissue and repositioning:
Nipples are repositioned.
If necessary, the size of the areola is reduced.
The breasts are reshaped according to the desires and concerns of candidates.
Pendulous breasts may need removal and repositioning of the areola and nipples.
Closing the incisions:
As the last step, the incisions are closed.
Suturing is done deep inside the breasts.
Incision lines are permanent, but in most cases will fade and significantly improve over time.
See the results:
You can immediately see the results of your breast reduction surgery.
Incision lines will gradually disappear and post-operative swelling will go down.
As you recover, you ought to feel more content with your new appearance.
Right after breast reduction surgery:
Bandages or coverings should be applied after inserting a drainage tube into the wound to help prevent fluid buildup, swelling, and potential numbness.
The effects of the breast reduction surgery ought to be visible right away.
Results of Breast Reduction Surgery:
The effects of breast reduction surgery will last for a very long time. Your new breast size should make it easier for you to get over the discomfort and physical restrictions you had before having your breasts reduced.
Recovery:
Recovering completely from breast reduction surgery can take two to six weeks.
You might need to take two to three weeks off from work and will probably need help with the laundry, cooking, and shopping.
Until it is comfortable to buckle your seatbelt, you shouldn't drive. Many weeks could pass before this.
Up to six weeks after surgery, refrain from stretching, vigorous exercise, and heavy lifting.
Risks:
The risks of infection, scarring, and bleeding are present with any major surgery, including breast reduction. It's also important to think about potential anesthesia side effects like nausea, dry mouth, or sore throat.
How to Find Surgeon for Breast Reduction Surgery?
A qualified and experienced surgeon should be consulted before making such a significant decision as a breast reduction.
A prospective surgeon should, at the very least, be board-certified. They ought to be able to provide you with a portfolio of their work that includes before and after images.
Dr. Naveed Azhar is the board certified surgeon working at Royal Cosmetic Surgery Clinic Islamabad since long. He has an experience of more than 15 years. If you are looking for the finest options as he has specialized in breast reduction surgery in Islamabad.
Why Choose us for Breast Reduction Surgery?
Skilled surgeon, dedicated team and beautiful results.
We are confident that our surgical methods will produce stunning results for patients undergoing breast reduction procedures. We can guarantee that when you browse through our extensive gallery of breast reduction pictures, you'll feel as though we combine our years of medical experience with our artistic skills to produce incredibly beautiful outcomes. So what are you waiting for? If you are thinking about getting the procedure done please call us directly or fill out the form below. We will be delighted to serve you.