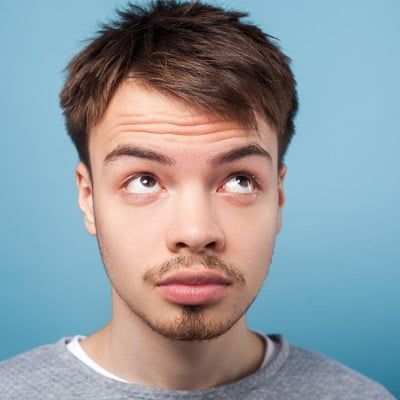 A common unfavourable outcome of many ailments or disorders is hair loss. It's up to you how you choose to approach it. To cover your head, you can choose to wear a hat, scarf, or wig. If you decide to wear a wig, there are many types to consider. You should ideally choose one that gives you a sense of security and comfort. Read more about Best Hair Wigs for Men in Islamabad. This article will explain to you the types of hair wigs and methods to apply them.
Types of Wigs on the Basis of Synthesis:
There are following types of wigs:
Synthetic wigs:
Affordably priced and long-lasting are synthetic wigs. They are easy to style and maintain their colour beautifully. Planning your washes correctly can help your synthetic wigs dry in 8 to 12 hours.
Human hair wigs:
Wigs made of human hair can feel and appear more realistic than those made of synthetic materials despite being more expensive. Additionally, because they are simpler to dye, cut, and style, they last longer and provide more styling possibilities. They require more maintenance because they react to the environment and fade in the sun.
Commonly Used Wigs to Fight Baldness:
You may have different options available to fight baldness. So if you are looking to get the hair wig then you are at the right place.These are the most popular types of hair wigs available in the market for treating male baldness:
●    Mono Hair Wigs:
Mono hair wigs are a good option for men who desire a long-lasting hair restoration product. Our selection of mono hair wigs features the following as its top choices:
Vigor: It features an ultra-thin skin perimeter and a fine mono basis, which makes it soft and lightweight on one side while being strong and long-lasting on the other.
It wouldn't be incorrect to refer our Vigor-C and our Vigor mono hair wig as identical twins given how similar they both appear. It has a lace front, a super-thin perimeter, and an 8″ x 10″ base composed of fine monofilament, just as the previous monofilament hair system. Because there are clips, it is distinctive.
●    Lace Front Hair Wigs
Lace front hairpieces for males are said to be the most hyper-realistic options. Even Hollywood superstars use these devices because they create hairstyles that are so natural-looking and fit their actual personalities rather than just their on-screen personas.
●    Full Lace Hair Wigs:
The distinction between lace front and full lace hair wigs must already be clear to you. There is no issue with males wearing them in various haircuts. Full lace hair wigs are typically more breathable than skin in terms of toughness and comfort, but they could be less resilient if the crown area is mono.
●    Swiss Hair Wigs:
Despite being less sturdy than French lace, Swiss lace hair wigs look more natural because of how well they blend in with the skin. Swiss lace wigs are comfortable to wear, simple to put on, and provide plenty of scalp ventilation.
●    Afro Hair Wigs:
Afro hair toupees are made by hand-tying premium foundation materials with top-notch hair strands. People who want to experiment with a distinctive hairstyle should use these kinds of wigs.
●    Skin Hair Wigs:
Men all across the world tend to like skin hair wigs. They are essentially human hair toupees where the hair strands are dragged through a fine polyurethane (PU) material combination that resembles skin.
Benefits of Wearing Hair Wigs:
Following are the advantages of wearing a hair wig:
Non-Invasive Technique
Guaranteed Results
Customized For a Better Fit
Styling Adaptability
How to Wear Hair Wig?
Following steps need to be followed to wear a hair wig:
First the skin is prepared by following these steps.
Prepping Your Hair and Head:
Pick a wig type
Prepare your hair
Prepare your skin
Put on a wig cap
Apply the glue or adhesive tape
Then following steps are followed for applying the hair wig.
Applying the Wig:
Prepare the wig
Place the wig on your head
Secure the wig
Style and accessorize
Wigs Need Care and Maintenance:
Wigs need care and maintenance.
They are first purchased.
They are cut and trim by your stylist.
Use only wig care-specific tools such as combs and brushes if you must use products.
Wigs should be washed every 10 to 14 days.
You might need to wash your hair more regularly if you use hair products.
When shampooing, use lukewarm water because hot water could melt any glue.
After that, dab it with a towel and spray conditioner on it.
To dry, place the wig on a stand.
Cost of Hair Wigs for Men:
The cost of Best Hair Wigs for Men in Islamabad may vary depending upon the type of wig used. You can get the full information about the price of wigs by booking your free first consultation with us. Our team will guide you further in this regard.
Yet there are certain factors that affect the price of hair wigs in islamabad. They are as under:
The cost charged by a licenced practitioner.
Place and clinic's standing.
Material for the hair wig.
Volume requirements.
Other substantiating allegations
Book Your First Consultation With Us for Hair Wigs:
The wig, topper, or hairpiece you take home must be the ideal fit for you in every manner, and we want to make sure of that. You should invest in your hair. We don't want to expedite the procedure because of this. We want to make sure your new hair makes you feel good and confident. So if you are trying to get to know about Best Hair Wigs for Men in Islamabad then Royal Cosmetic Surgery Clinic Islamabad is the best option for you. Contact us by calling on the given number or fill out the form below.