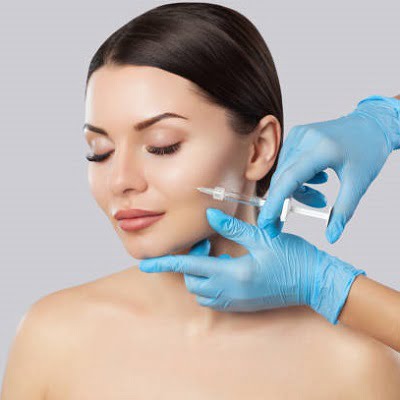 The combination of Platelet-Rich Plasma (PRP)  into filler has become a potent combination in the constantly changing field of aesthetic operations, opening up new avenues for face rejuvenation. Combining the volumizing benefits of fillers with the regenerating potential of PRP, this dynamic pair delivers a special synergy. Let us examine the tones of this latest method and the benefit of adding PRP.
Understanding PRP in Fillers:
Platelet-rich plasma (PRP) is concentrated and obtained from the patient's blood. PRP is well known for its regenerative qualities; it improves tissue repair, increases collagen synthesis, and encourages general skin renewal.
In contrast, dermal fillers are injectable materials that plump up the face, minimize wrinkles, and bring back its youthful shape. Hyaluronic acid-based fillers are popular because of their efficacy and safety.
What's The Benefit of Adding PRP into Filler
The length and degree of outcomes are the real advantages of combining these two therapies. In areas of your skin that have lost volume over time, filler gives your skin back its fullness. PRP helps maintain such outcomes by stimulating your body's natural healing mechanisms. Additionally, PRP improves skin conditions, including fine lines, acne, and uneven texture, that filler alone cannot. While these therapies are quite effective, they may provide superior, more durable outcomes when used in tandem.
Enhanced Induction of Collagen:

PRP Increases Collagen production: PRP's growth factors combine with fillers to enhance collagen production. These factors increase the volumized skin's suppleness, texture, and durability.

Results That Look Natural:

Balanced Volume Restoration: PRP and fillers work together to provide more subtle and realistic results. PRP's regenerative power enhances fillers' instant plumping action, creating a perfect combination of tissue renewal and volumization.

Extended Beautifying Advantages:

Extended Longevity: Research indicates that PRP could increase the duration of filler effects. Fillers have the potential to provide long-lasting cosmetic improvements by strengthening the skin's foundation via increased collagen.
How Many Sessions Will I Require?
Every patient is different, and how well your body reacts to the stimulation of your PRP will dictate how many treatments you need. Without PRP, dermal fillers may last one to two years, depending on your chosen type. While some individuals only need one PRP treatment, others may need two or three treatments spaced over three months to get the best possible outcomes.
Who is a Good Candidate?
It is possible that patients with hemodynamic instability or platelet dysfunction disorders will not be able to provide quality PRP for therapy. Disqualifying criteria may include blood-thinner users or those with certain medical histories.
Outcomes and Rest Period
Adding PRP to the treatment plan may be amazing, even if you were pleased with the outcome of your dermal filler injections. When used in tandem, these two products significantly improve volume restoration and wrinkle and fold reduction, restoring youth and vitality without surgery or recovery time. The benefits start to show right away and last for 72 hours. Lidocaine is also a common ingredient in dermal fillers, which helps to minimize discomfort during the procedure.
Process of Adding PRP into Filler
The Healing Factors of the Patient:

It takes a little bit of the patient's blood to extract PRP and prepare it for injection. This customized method reduces the possibility of negative responses while ensuring compatibility.

Accuracy in Applying Filler:

The strategically placed dermal filler addresses issues like wrinkles, fine lines, or volume loss by expertly injecting it into the desired regions. PRP increases the total effect of regeneration.

Activation and Rejuvenation of Collagen:

PRP Application: PRP is strategically injected after filler injections to stimulate collagen production and encourage a strong regenerative response. This stage improves and refines the final visual result even more.
Recovery and Post-Treatment Care for Optimizing Outcomes
PRP and fillers usually need little recovery time. Patients may return to their regular routines shortly after the treatment.
Practitioners may track the effectiveness of collagen stimulation and make any required modifications to maximize results with regular follow-up sessions.
Conclusion
PRP into filler procedures marks a paradigm change in face rejuvenation. Patients may enjoy a complete and long-lasting improvement of their natural attractiveness by combining the immediate volumizing benefits of fillers with the regenerating powers of PRP. This creative collaboration ushered in a new age of rejuvenated, young appeal by creating new opportunities for customized and comprehensive approaches to face aesthetics.
Royal Cosmetic Surgery  Islamabad offers the best aesthetic treatment in Islamabad, including PRP into filler procedures.