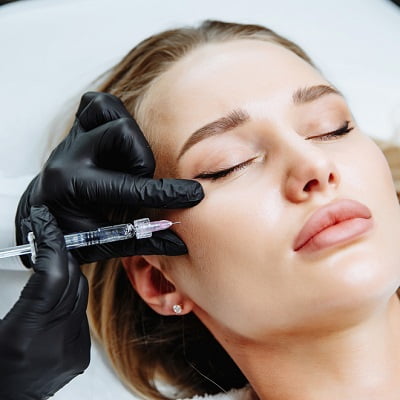 We all desire to have everlasting glamour and captivation, but it seems impossible because it goes against the composition of our bodies. The luminosity and plumpness of our skin go away after a certain age, but the ageing factor cannot eliminate our common longing to look attractive and fascinating. Now, we have a fine solution that helps you extend the longevity of your natural exoticism. Fillers in Islamabad assist you in rejuvenating the lost plumpness and enchantment of your personality.
Let's Unravel The Concept Of Fillers:
As we grow older, the ageing factor starts retracting the chubbiness and fascination of an individual's personality. The allure of cheekbones and jawline begins vanishing. It gives rise to concerns about facial appearance and overall aesthetics of the body. To lessen the ageing signs and their impacts, fillers are used. These are injectable substances that recreate the contour and symmetry of a particular area by adding volume and plumpness. This cosmetic treatment also disappears several skin-related imperfections, such as wrinkles and fine lines.
What Are The Benefits Of Fillers?
Smooth out skin blemishes such as wrinkles and fine lines

Deal with crow's feet and improve the texture and volume

Reinstate the lost volume of body parts such as lips and cheeks

Offers quick results without entailing

cuts and incisions

Versatile in nature and requires minimal downtime

Increase confidence and improve self-image

Improve self-perception and embellish an individual's personality
Are Fillers Dangerous?
The savvy answer is they are not dangerous when in the right hand. If you have lost the volume of your cheeks or are aiming to deal with sagging eyelids or a double chin, then this treatment is suitable for you. You can consider this cosmetic treatment but do not forget to get a consultation session before proceeding with the actual treatment. 
You can visit Royal Cosmetic Surgery for consultation. A dermatologist evaluates the skin conditions, observes the possibility of infection and other side effects and, based on his assessment, informs you about your suitability. That's why it is essential to consult with a professional to get optimal results and reduce the risks of complications.
Furthermore, you should also seek professional treatment. It is not because it is a very comprehensive treatment, but we do not want any risk of complications and side effects and just need our desired results. An expert can help you meet our specific objectives. This treatment requires a professional approach to set fillers at particular places, as unprofessionalism may disperse the proper placement of these fillers. 
Why To Use Fillers?
The use of fillers offers a multitude of benefits as this procedure disappears skin imperfections such as wrinkles and fine lines, adds volume and the appearance of fullness and brings back the lost plumpness and attractiveness of a particular area.
How To Limit The Associated Risk?
It is a cosmetic treatment, and normally, it does not cause any harm to the body and offers the desired results. Still, it can lead to side effects or contain an element of risk. Consider the following points before getting this treatment to lessen or eliminate the risk of infections and side effects.
Always choose a professional who has expertise in administering fillers and dealing with such kind of treatment

Get a consultation session, inform your practitioner about your specific concerns, and let him design a suitable way to meet your desired outcomes

Once you undergo this treatment, you are not free afterwards. You must follow the given instructions to get optimal results and reduce the possibility of risks

Do not apply fillers frequently to a specific area of the body as it could produce the element of danger

After getting this treatment, protect your skin from direct sun exposure to limit the chances of side effects
Summing Up:
Filler in Islamabad is a cosmetic procedure that is carried out to address several skin-related issues like wrinkles and fine lines and add volume and fullness. Fillers are essentially injectable materials that restore lost volume and fullness in various body areas, including lips and cheeks. Lip fillers, in particular, are used to enhance and plump the lips. The use of this procedure has become quite common because it lessens the ageing effects. These fillers are safe, especially if a professional performs this treatment. 
Schedule your appointment at Royal Cosmetic Surgery to rejuvenate the glow and plumpness of your facial appearance. We are dedicated to providing custom-made treatments and strive to meet the ends of our patients. Visit our clinic and make your decision based on your self-perception.
FAQS:
Fillers may cause swelling, bruising, irritation and redness. These side effects are temporary and do not last long. Get this treatment from a professional to reduce the risks of side effects.
Yes, fillers in Islamabad are safe and effective. They add volume and plumpness to the targeted area and limit the signs of ageing.
Pregnant and breastfeeding mothers should refrain from this treatment. Further, people with sensitivity issues should also avoid getting this treatment.