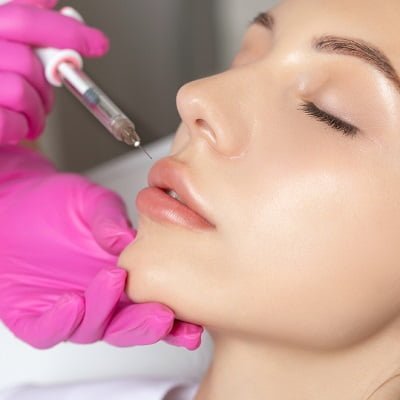 Options to Achieve Fuller or Smoother Lips
If lip augmentation Treatment has ever crossed your mind, you are already aware of the main reasons for getting this procedure. And yet, that is not all. Here is more information on lip augmentation , and what to anticipate. Patients may be dissatisfied with the size or shape of their lips for a number of reasons, hence they go for a lip filler treatment in Islamabad. In this blog post, we will start from the basics and then move towards the Top 5 reasons to consider a Lip Augmentation Treatment.
What Are Lip Augmentation Treatment?
For the purpose of giving the lips a plumper and fuller appearance, Dr. Ayusha Khan injects fillers into the lips. Typically, collagen or hyaluronic acid is used to make fillers (HA). You can choose either of these two natural ingredients depending on the outcomes you want. Given that the procedure can be more easily undone if you are unhappy with the results, the majority of doctors today prefer to use HA.
To get the most customized response you can book your first consultation with us by calling us on the given number or by filling out the form below. 
Top 5 Reasons to Consider Getting Lip Augmentation treatment
The popularity of lip augmentation treatment procedures is increasing. But before getting fillers you must be clear about the reasons why you are getting fillers. Hence we have compiled the main reasons which you must read ahead of getting the procedure. Read more and get to know about the top 5 Reasons to Consider Getting Lip Filler:
Lip filler helps to increase the hydration of the lips.
The skin dries out in the cold, and chapped lips are a result. Lip injections with extra hyaluronic acid may help to restore the lips' feeling of being moisturised and hydrated.
Lip filler helps to improve lip lines (wrinkles).
Reduces wrinkles and fine lines
Around your lips, fine lines and wrinkles can form as a result of ageing and bad habits like smoking that age your skin prematurely. This procedure reduces the visibility of wrinkles and lines.
little to no side effects. 
When it comes to hyaluronic acid fillers, allergic reactions and side effects are extremely uncommon. To make sure your plastic surgeon selects the proper filler for you, it's crucial that you talk to him or her about your allergies and/or medication schedule.
Lip filler can help improve natural asymmetries.
Because hyaluronic acid, a substance that is naturally produced by the body, is used to make lip fillers like Juvederm and Restylane, they give you a natural-looking appearance. This means there is no concern over allergic reactions, and it is less likely to result in bruising.
Lip filler helps to achieve facial harmony.
You can look and feel younger with fuller lips, and this aesthetic improvement can also increase your self-confidence in social and professional settings.
Ideal Candidates For Lip Augmentation Treatment:
Our Royal Cosmetic Surgery Clinic's lip filler procedure is very well-liked. If done correctly, this procedure can bring out a person's natural beauty and help them smile more attractively. Some of the reasons for lip fillers include the following:
To make thin lips appear fuller

Achieve a natural-looking lip appearance

Improves lip definition Instantaneous, quick, and efficient results are possible

Make the area around your mouth look more youthful to improve your beauty

Make your smile bigger

To emphasise the lip line, remove lip fines
Benefits:
At RCS Islamabad, we experts provide a delicate procedure hence maximising the benefits of the procedure. Following are some of the benefits of the procedure. 
Create a more pronounced sensual pout by volumizing and defining thinner lips. 

Make one look refreshed and young. 

can make the mouth corners rise. 

Almost no downtime or recovery time is needed with this non-invasive treatment. 

You can therefore almost immediately resume your daily activities. 

can be adapted to your needs, giving you a finished product that looks natural. 

reversible and transient in nature. 

Only medical professionals with the necessary training are allowed to administer lip fillers at

Royal Cosmetic Surgery Clinic Islamabad

.
How Can We Help?
Now get the desired lip size by lip augmentation  Treatment in Islamabad. The procedures are done safely and successfully. You will be treated by the experts at RCS Islamabad. So, why not inquire online or by phone since your initial consultation is completely free? So call us directly or fill out the form given below. We will be delighted to serve you.