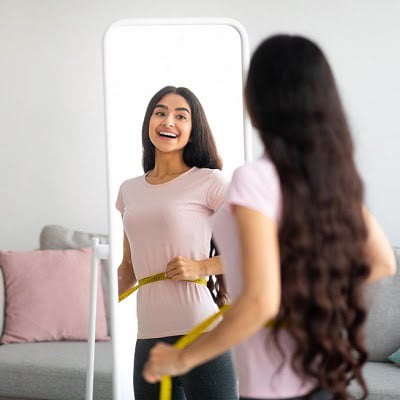 With liposuction, get rid of the extra, undesired fat. With VASER 4D liposuction Body Sculpting in Islamabad, you can achieve a ripped chest, well-defined abs, and flanks that significantly increase your physical attractiveness to men.
A more athletic profile can be achieved by using the cutting-edge body reshaping technology Vaser 4D liposuction, which also successfully eliminates fat. The main purpose of this minimally invasive therapy is to break up and remove extra volume from any area of the body using ultrasonic waves. People who want to have a sculpted and defined physique are the majority of patients for this operation.
Ideal Candidates:
Like any highly specialized method, 4D is best suited to particular people with particular objectives.
Patients who are in good physical condition
Those who have decent muscular tone
Those who are within around 15 pounds of their optimal body weight see the best effects.
The ability of your skin to contract easily to expose the sharply defined outlines obtained by the operation depends on your skin's elasticity.
To lower your chance of surgical complications, you should also not smoke or be willing to stop for a month before and following surgery.
Liposuction: To remove Excessive Fat:
Liposuction, which also goes by the names Lipoplasty, Suction Lipectomy, and Liposculpture, is a surgical operation used to remove the extra fat deposits under your skin using a variety of methods. Each person has troublesome body parts that don't react to diet and exercise. Areas, where liposuction is most effective, include some of the following:
Chin
Chest
top arms
Stomach
and love handles
Hips
Butts
Thighs
Knees
4D VASER Liposuction: Well-Defined Sculpted Look
It takes a lot of effort to get a sculpted body. The wonderfully sculpted style is coveted by both men and women. Your figure is highly sexy if you have a ripped chest, defined abs, and flanks.
As a result, 4D VASER liposuction is a cutting-edge method of body contouring that reduces fat while also enhancing the natural shapes of the underlying muscle structure to give you a lean, athletic body. It will highlight the muscular characteristics as well as aid in obtaining a well-defined physique.
The fat cells are broken down by sound waves during VASER liposuction. By using liposuction, these cells are then eliminated. VASER Liposuction is more precise and less painful than standard liposuction because it targets fat cells specifically.
Is Vaser Liposuction Better Than Traditional Liposuction?
Over conventional liposuction, Vaser 4D liposuction offers additional technological benefits. The Vaser liposuction procedure's outcomes are determined by the surgeon using the device, their experience, artistry, and evaluation.
Vaser 4D lipo is more likely to provide more volume reduction, smoother results, and better-contoured results in cases of large volume Vaser liposuction, high definition liposuction, and problematic locations.
Working principle of VASER 4D Liposuction:
The fundamental principle behind all forms of liposuction is the same.
Saline solution, cannulas, and anaesthetic are used to break up and remove fat deposits from your body from beneath the skin. In order to break up the fat deposits before the suction treatment, water pressure and lasers are two options. One such approach uses ultrasonic waves that pulse. One form of ultrasonic liposuction is the VASER method.
As a result of the heat produced by all of these energy sources, the treated area's skin is only slightly tightened and the fat cells are broken up to make removal simpler.
It is special that VASER liposuction enables your doctor to remove fat in a method that is both delicate and incredibly precise.
The underlying healthy tissue is not harmed, but the connection between your fatty tissue and muscles is broken.
This enhances VASER liposuction's standing as a body-sculpting technique.
Research demonstrates that liposuction alters your metabolism's ability to burn fat.
Benefits:
For both big and small areas, a targeted and accurate procedure (including delicate areas e.g. chin and inner thighs)
less likely to harm nearby structures because it is minimally invasive
decrease in downtime and speedier recovery
fast outcomes
Cost:
Vaser 4D liposuction cost in Islamabad varies and may depend upon various factors. Cosmetic surgery known as VASER liposuction is regarded as an elective. Accordingly, your insurance won't pay for it. Your provider will be able to outline the anticipated costs at your initial consultation. Be careful to enquire about any extra fees that you'll be responsible for covering on your own, such as anaesthesia. Liposuction recovery isn't instantaneous. So the final cost may also consist of the recovery fee as well.
Why Choose RCS for 4D Vaser Liposuction?
You might merely enhance your appearance with the wide selection of skin, hair, and body treatments offered by the Royal Cosmetic Clinic in Islamabad. For other major surgeries, you can choose from a number of financing options, and the bulk of our treatments are affordably priced.
As "offering the finest care to patients" is the common goal of every member of our staff, we further guarantee that you will receive the best treatment possible here. This was revealed to us after reading countless glowing reviews from our clients, who like our products, rates, and level of service.
Book Your Appointment:
Please contact our doctors for more details about 4D Vaser liposuction in Islamabad. To make an appointment with us, please fill out our brief form or give us a call. Our assistance with your intricate aesthetic issues will be an honour.
Schedule your appointment with Dr. Naveed Azhar by calling us or completing the consultation form. He is an internationally renowned surgeon who has an experience of more than 20 years. You will get the best experience of your life by choosing us.