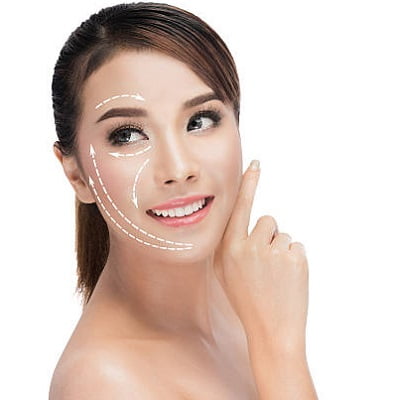 Skin-related imperfections tear down the beauty and natural glow of an individual. Issues such as wrinkles and fine lines may occur because of the ageing factor, poor diet, dehydration and genetic factors, but their appearance decreases the grace and elegance of a person's personality. In this blog, we will explore the best clinical treatment for wrinkles in Islamabad.
Let's Understand The Concept of Skin Issues:
The skin is the largest organ of the human body. It plays numerous roles in maintaining the overall functions and health of the body. Besides acting as a protective layer, it also makes an individual charming and beautiful and also adds to the confidence and self-esteem of a person. Like other body parts, it may also encounter problems or issues that may damage its functions and appearance.
The appearance of wrinkles is one of the issues that our skin experiences. These are lines or folds that appear on the surface of the skin. These problems might not cause pain or discomfort but lead to self-consciousness and reduce the illumination of an individual's personality.
Top Benefits of Treating This Skin Imperfection:
Deals with skin problems such as wrinkles and fine lines

Creates a youthful, attractive and charming look

Reduces the ageing signs and leads to an attractive appearance

Limits the risks of further expansion and improves the appearance of targeted areas

Adds to the illumination and brings about elasticity and brightness of the skin

Fosters collagen production in the body and adds firmness and a natural-looking glow

Makes the skin look brighter, healthier and more appealing
Which Is The Best Clinical Treatment For Wrinkles In Islamabad?
The following are a few treatments that are used to treat this skin problem and add to the glow and luminosity of the skin. All of these procedures are effective and offer desired results. Let's discover which one is the best!
Botox Injections
This is a temporary yet minimally invasive procedure that is performed to paralyse or cease the movement of a targeted muscle, reducing the appearance of skin problems such as wrinkles and fine lines. This procedure offers temporary results and its results can last for a few months and also the outcome of this procedure can be extended further with additional treatments. 
Dermal Fillers In Islamabad:
The use of injectables such as hyaluronic acid is also quite popular in addressing wrinkles and fine lines. Fillers not only add volume to a targeted area and recreate the symmetry and alignment of that particular area but also deal with associated problems such as wrinkles and produce a smooth, graceful and attractive appearance.
Chemical Peels
This is deemed one of the most effective procedures when it comes to skin treatment. This procedure involves the extraction of the outermost layer of the skin through the application of a specific chemical. Chemical peel deals with skin problems like wrinkles and stimulates collagen production in the body, producing a refined and attractive look.
Laser Resurfacing
Laser treatment is a minimally invasive procedure that utilises the powers of laser energy or concentrated beams of light. This treatment produces a multitude of benefits without involving any risk factors. You can undergo this procedure if you want to rejuvenate your appearance and get back your youthfulness and natural-looking elegance.
All these skin treatments are in-demand procedures. Everyone has pros and cons. The debate of the best among them is subjective as everyone has their specific opinion. So, it depends on an individual's choice, concerns and specific objectives. Furthermore, a surgeon also has a role in determining which is best for a particular person. Your surgeon will analyse your skin conditions and then suggest the best option accordingly.
The Bottom Light:
The appearance of skin issues such as wrinkles and fine lines decreases the charm and elegance of an individual's personality. The best clinical treatment for wrinkles in Islamabad disappears these folds, reproduces the smoothness of the skin and adds to the glamour and radiance of the skin. Several procedures are there to treat this skin problem and meet the desired ends of an individual. You can choose the best based on your preferences and the suggestions of your surgeon.
Book your appointment at Royal Cosmetic Surgery Islamabad to get rid of your skin-related issues. We offer personalised treatments and help our patients achieve their aesthetic objectives. Visit our clinic, get a consultation session and make an informed decision!
FAQS:
Yes. There are several procedures that offer long-lasting and even permanent results. One of them is dermabrasion. This procedure mechanically removes the outermost layer of the skin and recreates a symmetrical and smooth appearance.
Normally, the cost of treating wrinkles remains somewhere between PKR to PKR. The cost may fluctuate because of a few factors, such as the type and extent of the treatment, additional services, obtained facilities, the clinic's location and the expertise of a surgeon.
You can remove wrinkles from your face through laser resurfacing, chemical peels, microdermabrasion and dermal fillers. These cosmetic procedure reduce the appearance of skin-related problems and make an individual look more attractive and charming.