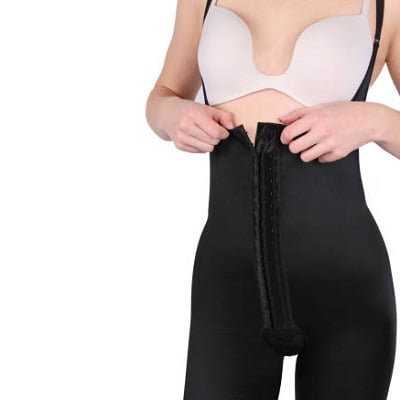 A defined and sculpted body produces positive energy, boosts confidence, and helps you garner the attention of your loved ones. Obesity, on the contrary, leads to a tedious and boring life. The accumulation of fat reduces the element of energy from the body and impacts negatively on the physique and personal and social life of an individual. Liposuction in Islamabad targets these fat cells, restores your potential, and makes you enjoy your life to the fullest.
Liposuction in Islamabad: Introduction
Also known as lipoplasty, liposuction is a surgical treatment that has been designed to remove excess fat deposits from the targeted area of the body. This surgical treatment aims to remove excess fat from the body and improve the body's contour. This is a customized treatment. It can target fat deposits in different areas of the body, such as the abdomen, buttocks, hips, arms, chin, neck, etc. 
 Types Of Liposuction
Traditional Liposuction
This procedure is considered a standard method. This procedure involves making small incisions on the specific area of the body to remove excess fat or fat deposits. After making small incisions, a tube named cannula is used to suction the excess fat out of the body. This is an effective, popular, and widely practiced types of liposuction in Islamabad.
Ultrasonic-Assisted Liposuction (UAL)
This procedure of liposuction entails ultrasonic energy to dissolve or liquefy fat cells located at specific sites of the body. These melted fat cells are then taken out of the body. Dense fat deposits can be easily targeted or removed through this procedure. 
Laser-Assisted Liposuction
This treatment utilizes laser energy to break down fat cells before removing them. The heat factor not only liquefies excess fat deposits and facilitates their extraction but also stimulates collagen production, improving not only the body's contour but also the texture and complexion of the skin.
Power-Assisted Liposuction
This type of liposuction uses an automated cannula to suction out the excess fat cells. The mechanized cannula rapidly moves back and forth and collapses fat deposits in the body. These cells are then easily extracted from the body.
Liposuction in Islamabad | Top Benefits
Removes excess fat effectively from the targeted areas of the body

Reshapes the body and improves physique, leading to a contoured shape

Creates a balanced and harmonious physical appearance

Offers a refined shape by targeting localized fat deposits

Provides swift, quick, and effective results and boosts confidence and self-esteem

Considered a customized approach as it addresses each individual's concerns

Permanently removed fat from the body, reducing fat accumulation

Allows precise fat extraction from a specific part of the body

Normally, it is a safe and secure procedure that does not involve complications
Who Is  A Suitable Candidate?
Individuals seeking to remove localized fat deposits

Individuals aiming to improve the body's contour and shape

Individuals looking for an effective treatment

Individuals want to improve mobility and improve their appearance

Individuals who understand the procedure and associated complications

Individuals who have realistic expectations
How Much Does Liposuction Cost in Islamabad:
The cost of liposuction in Islamabad may differ because of a few cost-determining factors, such as the type of treatment, the area to be treated, the clinic's location, facilities available at the clinic, and the expertise of a surgeon.
Best Liposuction Surgeon in Islamabad:
Considering the complexity of the treatment, we suggest you choose an experienced and certified surgeon such as Dr.Naveed Azhar. He is known for his incredible treatment prowess and patient satisfaction ratio. He tries to understand each patient's concerns and align his treatment accordingly to provide customized results.
The Bottom Line:
Liposuction in Islamabad is a surgical procedure designed to remove excess fat deposits from the body and improve the body's shape and contour. This procedure involves different procedures that are distinctively performed to remove localized fat from the body. Traditional liposuction, ultrasonic-assisted liposuction, and laser-assisted liposuction are a few types of liposuction.
Book your appointment at Royal Cosmetic Surgery Islamabad to improve your body's contour. We at Royal Cosmetic Surgery Islamabad provide the desired results because we pay heed to our patients' specific concerns.