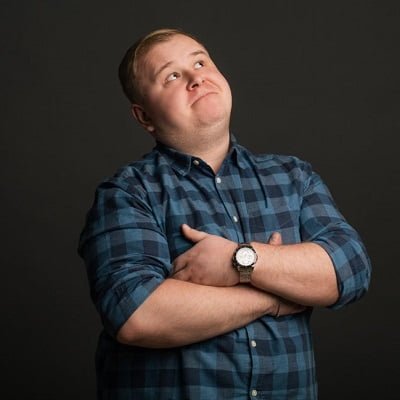 Now it has become possible to get the taut tummy that you have always desired. Sometimes diet and exercise are not helping you reduce weight because of too much flab or excess skin. At that point, everyone considers getting a tummy tuck procedure. Abdominoplasty or tummy tuck is the most desirous procedure these days for losing weight. Extra skin and fat are taken out of the abdomen during the treatment. Sutures are also commonly used to tighten the fascia, which is the connective tissue in the abdomen. To give the appearance of a more toned body, the skin that is still present is then repositioned. But before getting any cosmetic surgery procedure there lies a question about its price. The same is the case with this procedure. So are you also wondering what Tummy Tuck Cost in Islamabad is? Then you are at the right place. This blog will give an insight into the topic of tummy tucks along with their cost.
Some Facts about Tummy Tuck:
You won't lose weight from a tummy tuck
Scars come in a few different forms
Insurance probably won't cover it, and it isn't cheap
Before selecting a surgeon, it's crucial to conduct research
Don't panic if your doctor also suggests liposuction
The first week, you'll require assistance at home
During the first few days, you'll probably have a bowed waist
Expect advantages beyond aesthetics
Who Are The Best Candidates For a Tummy Tuck?
Following people can be good candidates for the procedure of tummy tuck:
If you have good mental health.
The procedure may be helpful for tightening the muscles in the abdomen and removing excess skin in women who have had several pregnancies.
The option of a tummy tuck is also available to people who were once obese and still have excess fat deposits or loose skin around the abdomen.
Physically, you're in good shape, and your weight is steady.
You're expecting the right things to happen.
You don't use tobacco or smoke.
Your stomach's appearance is bothering you.
How To Select a Cosmetic Surgeon For a Tummy tuck?
Selecting a cosmetic surgeon to perform your procedure is the single most crucial decision you will make when thinking about tummy tuck surgery. To ensure a safe and effective procedure, a tummy tuck surgeon must receive specialized training and experience. Dr. Naveed Azhar is board certified and the best tummy tuck surgeon in Islamabad.
How To Prepare For Tummy Tuck Surgery
First, have a consultation with the surgeon of your choice. At that meeting, we'll go over your objectives and discuss the following options:
Complete abdominoplasty:
From hipbone to hipbone, the surgeon will cut your abdomen, shaping the skin, tissue, and muscle as necessary. You might need drainage tubes under your skin for a few days after the procedure, which involves moving your belly button.
Partial or mini abdominoplasty:
When a person has fat deposits below the navel, mini-abdominoplasties are frequently performed. The surgeon will probably leave your belly button alone during this procedure and depending on your circumstances, it might only take up to two hours.
What is The Procedure of a Tummy Tuck?
Depending on your unique situation and desired results, an abdominoplasty may take anywhere from one to five hours.
Depending on how complicated your particular circumstance is, a doctor may decide to admit you as an outpatient instead of an inpatient.
You'll receive a general anaesthetic prior to the procedure. This will put you to sleep.
Then, Naveed Azhar-the best cosmetic surgeon in Islamabad will perform the type of procedure chosen earlier.
The operation can take between 2 and 5 hours. Most people need to stay in the hospital for a few nights.
To treat the pain, painkiller medicines are provided.
Recovery:
Recovery will take 4 to 6 weeks.
You will not be able to drive.
Corset or tummy-control pants need to be worn for the stated duration.
Go for follow-up checkups as required.
You can resume your activities in 2 months' time.
Cost:
Tummy Tuck Cost in Islamabad may vary depending on different factors. The cost may depend upon anaesthesia, operating room facilities or other related expenses. The amount of money to be paid will be exactly determined by your surgeon.
The expertise of the surgeon, location of the clinic and experience of the person performing the procedure also matter.
Tummy tuck cost is not covered by insurance so it will be paid out of your pocket.
The final cost may include:
The cost of Anesthesia
Prescriptions for medication
Surgeon's fee
Hospital or surgical facility costs
Medical tests
Post-surgery garments
Choose Royal Cosmetic Surgery Clinic for Tummy Tuck Procedure:
It is very important to choose those surgeons for this procedure who have vast experience in the field. They must be board-certified and are the members of Pakistan Association of Plastic Surgeons (PAPS). Dr. Naveed Azhar possesses both these qualities and is performing his duties for the last 15 years with Royal Cosmetic Surgery Clinic Islamabad. He is a well-renowned plastic and cosmetic surgeon who will make you feel at home in during your entire consultation process till your last day. So, if you consider doing this procedure, you can book your first consultation with us. Call us directly or fill out the form below.