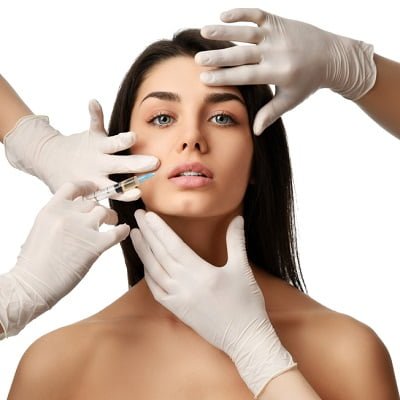 Rush to Beauty with Injectable Evolution
As they become older, many women find that what they see in the mirror doesn't match how they feel on the inside. One of the key factors for women to get anti-ageing treatments like facelifts and injections is this one. The loss of fat in the deep skin layers and the breakdown of connective fibres like collagen and elastin are both effects of ageing. Skin becomes lax and sags, becoming more easily wrinkled. Although a lot of women wish to retaliate against this trend, not everyone is comfortable having cosmetic surgery to seem younger. A liquid face-lift, fortunately, is a non-invasive solution. In her discussion of the liquid face-lift for facial rejuvenation. The Liquid Facelift: A Minimally Invasive Alternative to a Facelift is the solution to all your problems.
Liquid Facelift: How It Works?
A refined form of the bacterial protein, Clostridium botulinum toxin type A, is found in injectables known as neuromodulators. This chemical inhibits the muscle's ability to contract when injected precisely beneath the skin. Concomitant wrinkles subsequently fade and perhaps even vanish. BOTOX®®, Dysport®, and Xeomin® are three common neuromodulators.
Benefits of Liquid Facelift:
There is no requirement for surgery, incisions or prolonged recovery
Lessening of wrinkles, lines, and creases in various facial regions
Diminution of crow's feet's visual impact
Improvement of lines and wrinkles between the lips and nose (nasolabial folds)
The lips and cheekbones have more fullness and shape
Targeted areas for a liquid facelift:
Dermal fillers can also be used on your hands, however liquid facelifts often target the face.
There are numerous regions on your face that your best dermatologist in islamabad or plastic surgeon might focus on if you'd like. Among them are:
around the eyes
around the brows
one's cheeks
in the temples
Jowl area
folds between the mouth and the nose
close to scars
The procedure of minimally invasive facelift:
The liquid facelift treatment is rapid and minimally invasive. Before using injectables on trouble spots, the face is carefully cleansed with antibacterial soap. Dermal fillers and/or Botox® are then injected into certain locations across the face, depending on the issues you'd like to address (frown lines, crow's feet, etc.).
Recovery:
Traditional facelift recovery from cosmetic injectables normally lasts two weeks, and complete healing might occasionally take a year. Compared to a regular facelift, patients who get a liquid facelift experience less downtime and can frequently resume their normal activities right away.
Cost of a minimally invasive facelift:
Total expenses may also change according to how frequently you require injections during the year. The licenced provider's experience and competence, the office's location, and the injection technique all affect the procedure's ultimate cost. The licenced professionals at Royal Cosmetic Surgery Clinic Islamabad work with you to identify the best strategy to meet your demands and your objectives because everyone has different needs.
Are minimally invasive facelift alternatives effective?
Dr. Abida Sardar is committed to giving his patients the greatest aesthetic procedures out there. To assure the best outcomes and patient safety, Dr. Abida Sardar has carefully chosen each minimally invasive procedure we provide. Results vary based on the procedures chosen and the issues you're attempting to address, but typically, our facelift alternatives are highly successful. Usually, our patients are ecstatic with the outcomes.
Visit us for a consultation, and we'll help you determine whether less invasive facelift alternatives are right for you. Whatever course of action you take, we want you to be happy with the results, and we'll work with you to discover the solution that's best for you.
Where to get a liquid facelift in Islamabad?
In order to simulate a facelift without requiring surgery, a liquid facelift method combines Botox and a dermal filler. To acquire the outcomes you want, injections are directed towards problem areas.
Patients from anywhere in Pakistan can visit RCS, a top-notch medical spa for a minimally invasive liquid facelift in Islamabad. By scheduling a liquid facelift at RCS, you can obtain the stunning effects of this procedure. Because of our renowned specialists, the results seem completely natural. So call us directly or fill out the form below to book a consultation.