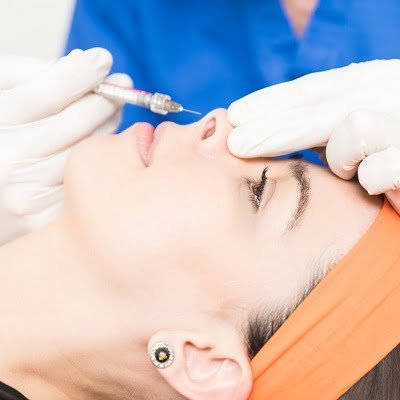 A lot of people want to temporarily change the shape of their noses. They do not want to undergo rigorous surgical procedures. As these procedures are both hard and painful. But the reshaping of the nose with dermal fillers is done in a single sitting and your health care provider will usually not require you to visit again. The results of this procedure may last for six months. A non-Surgical Nose Job is a type of cosmetic procedure that changes the shape of your nose temporarily for some time. The results are produced without any pain and improve the shape and volume of the nose. Nose Reshaping with Dermal Fillers Islamabad is gaining popularity day by day. As this is a procedure of choice to make small changes in your nose. Injectable fillers can be utilized to make minor changes to your nose without operation. Results are immediate and the procedure is cost-effective.
What is Nose Reshaping With Dermal Fillers?
It is a procedure of injecting fillers into the nose to get immediate results. A few years back, you had only one option to modify your nose i.e. rhinoplasty or surgical reshaping of the nose. But with the passage of time, the use of injectable fillers has risen. They are capable of modifying your entire appearance in just under the blink of an eye. The same hyaluronic acid gels are implied by doctors as used for cheeks, lips etc. They can bump, curves correct, lumps and make corrections in the nose making it look smaller or whatever shape you desire. Whether to get temporary or permanent fillers, it all depends on your choice.
Choose your Physician Carefully:
Swelling, bruising, and bleeding are potential side effects of any injections. But the nose is a very delicate and challenging feature of the face. That's because the blood flow to the nose is very poor, especially in cases when the nose has previously undergone previous surgery. You should not use Groupon to compare prices for this operation. Ask your doctor about their experience with non-surgical nose jobs, and make sure they go over all the possible dangers. Book your consultation with Best Cosmetologist at RCS to get the finest results.
Cost:
Nose Reshaping with Dermal Fillers Islamabad is usually an expensive procedure. As the surgery will give you permanent results but this non-surgical procedure requires you to visit your physician again for a follow-up, usually after one year. So if the whole cost is added up, then the whole price will cost you more than the rhinoplasty.
Preparation Before the Procedure:
Avoid going directly under the sun since this could result in sunburn and make the treatment exceedingly difficult for the surgeon.
On the day of the procedure, dress comfortably.
Avoid applying lotions, sunscreen, or cosmetics to the skin. In order to decrease the likelihood of infection, your skin should be thick, supple, and spotless.
Avoid stress because it increases the likelihood that you may awaken more emotionally.
How Does The Procedure Work?
The procedure of liquid rhinoplasty has the following steps:
Procedure is simple
The initial consultation is scheduled. Discussion of desired outcomes takes place.
Your physician will instruct you to lie down with your face tilted upward.
So that you won't experience any pain from the needle, a topical anaesthetic may be given to the area around your nose.
Your doctor will inject the filler into the region surrounding your nose and maybe the bridge of your nose.
While this is being done, you may feel a tiny pressure or pinch.
Your doctor needs 15 minutes.
Between 15 minutes and 45 minutes can be needed to complete the operation.
What Happens After Nonsurgical Rhinoplasty?
Redness or sensitivity are the common side effects experienced by anyone who has undergone the procedure. All of these symptoms may subside within a day or two.
Some of the other side effects may consist of:
Swelling
Migration (chance for filler material to move from one place to another)
Bruising
Nausea
Areas to be Treated:
Your nose's bridge, tip, and sides are the areas that a nonsurgical rhinoplasty focuses on. Any area of your nose might have fillers injected to change its contour.
This method is effective if you wish to:
Eliminate any minor bumps on your nose.
Make your nose's tip more noticeable.
Give your nose more volume.
Lift your nose's tip.
Advantages of Non Surgical Rhinoplasty:
The most important advantage of the procedure is that it does not require the use of surgery. Some of the other advantages are described as under:
The whole time required for the procedure is less than 15 minutes.
You do not require to take rest after the procedure.
There is no downtime.
The propagation of results is immediate and they will become visible just after the procedure.
The changes brought about by the procedure are all reversible.
The process does not involve the use of any incision so there will be no scarring whatsoever.
Book Your First Consultation With Us:
Your nose constantly catches the eye because it is in the centre of your face. So, if you want a balanced and proportionate nose, you should consult with Best Rhinoplasty Surgeon in Islamabad. In order to provide you with the most gorgeous nose possible, we at Royal Cosmetic Surgery are doing everything we can. Call us or fill out the form below to get an appointment with the best Aesthetic Physician in Islamabad.