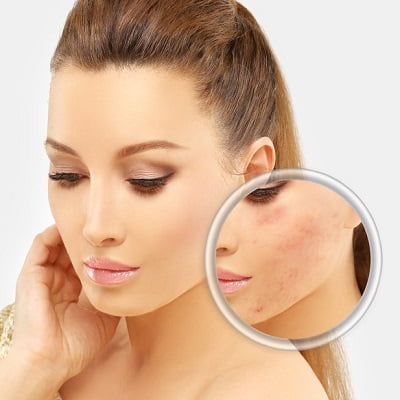 It's a popular misconception that lasers can treat every type of scar or body area. But only the look of scars is merely diminished. The outer layer of skin is removed during this procedure. This will encourage the growth of fresh skin cells, which will cover the damaged areas. This technique is being utilized to treat scars, keloids, age spots, and skin wrinkles. Scars cannot be completely eliminated. Only a dermatologist who has received board certification may do the procedure. This article will explain all you need about Laser Treatment for acne scars cost in Islamabad.
Some Quick Facts:
Here are some quick facts about laser treatment for acne scars in Islamabad, Pakistan:
You may not get the same results that your friend got as results vary from person to person
You will need more than one session to get the required results
Results are not immediate rather they will take time to appear
You will need follow-up treatments
You may need to follow a good skincare routine for better and perfect results
Are All Acne Scars Treatable?
Scarring is not always the case but it can still leave permanent marks on the skin. The skin may discolor but it can heal itself after some time. However, skin texture improvement is permanent in some cases. Following are some of the types of acne scars:
Ice pick scars: These are deeper holes
Rolling scars: Bands of scar tissue that grow beneath the skin generate rolling scars.
Boxcar scars: After certain types of acne have healed, your skin will have an oval or round depression known as a boxcar scar.
Generally, acne does not leave scars but if you are suffering from nodular acne or cyst then you are most likely to get a scar. As scars are permanent so you need to see a dermatologist for their treatment.
Cost of laser Treatment For Acne Scars:
The cost of Laser Treatment for acne scars cost in Islamabad may range from PKR 15,000 to PKR 25,000 This is the cost of both ablative and non-ablative types of treatments. There are certain factors that affect the cost of laser treatment for acne scars. Following is the detail of those factors:
It depends upon the number of scars
The size of the area under treatment
How many sessions do you need
The experience of your physician
This whole process is a multi-session process so you need to prepare your mind for this
There is no requirement for downtime. You will get a rough estimate of the cost by booking the first consultation. The first consultation at Royal Cosmetic Surgery Clinic Islamabad is free.
Pre-Treatment Guidelines For Laser Hair Removal For Acne Scars:
There are certain precautions that you need to observe before going for the procedure:
Avoid taking blood thinners like aspirin and ibuprofen
You must prohibit smoking for 2 weeks before the procedure
You cannot use any product that has retinol in it over the area that is going to be under treatment
You cannot take any medication to treat your acne
You must tell your provider about cold sores so he will provide you with the respective medicines
Principles of Laser Treatment For acne scars:
Removal of the top layer of skin by laser
Peeling off the first layer of skin
Stimulation of formation of a healthy layer of skin
Growth of normal cells which are healthy
Improvement in blood flow to the area
It becomes easy for the skin to heal.
The dermatologist moves the laser repeatedly on the area which will diminish them. Those patients who have photosensitive are not advised to get this treatment.
Side Effects of Laser acne scars:
The type of side effects may vary according to the type of laser used yet some similar side effects may include:
Pain and swelling at the treatment site are present.
Infection at the site
Hyperpigmentation
After an hour or two, pain from acne scar laser treatment is typically gone. The fading of redness could take up to ten days. Fever or extensive swelling are the signs of infection, you must immediately consult your service provider if you are experiencing such symptoms.
Book Your Appointment with The Best Dermatologist in Islamabad:
Because everyone values their face, you should only trust a highly qualified individual to treat your face in any way. Therefore, Dr. Naveed Azhar is the finest option for you if you're thinking about getting Laser Treatment for acne scars cost in Islamabad, Pakistan. He is a dermatologist with board certification who will provide you with the greatest outcomes. Our top priority is making you happy. By calling the number provided or completing the form below, you can schedule your first consultation for free.