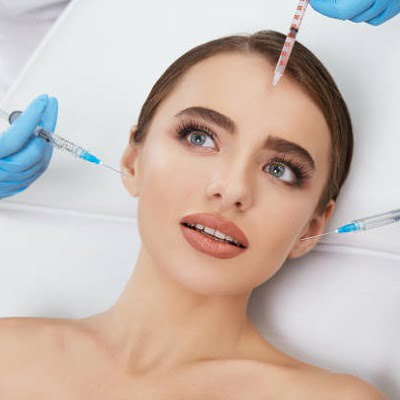 Glutathione injections in Islamabad improve the level of glutathione in the body. Glutathione is an antioxidant that lowers the aging process, boosts immunity, and repairs skin tissues.  It means this antioxidant keeps the skin youthful, attractive and radiant. These injections are transformative and reinstate a rejuvenated and brighter look. In this blog, we will learn how to use glutathione injections for skin whitening.
Glutathione Injections: Overview
Having flawless and radiant skin depicts the captivating charm of an individual. The brightness and natural glow start lowering as we grow older. The advancement in the cosmetic field has introduced several remarkable treatments that enable us to reclaim and even improve the radiance and the skin's glow.
Glutathione injections in Islamabad are an aesthetic treatment. These injections administer antioxidants directly into the bloodstream to reveal the original texture and firmness of the skin. This application of these injections inhibits the growth of melanin protein and offers a brighter complexion.
Benefits of Glutathione Injections:
Inhibit the growth of melanin and improves the skin's tone and texture

Fight against free radicals and reduce the appearance of wrinkles and fine lines

Make the skin fairer and even-toned

Lighten the skin and is also considered effective against several medical conditions

Neutralise antioxidants and advances cellular activity and health

Addresses aging signs and makes the appearance of the skin brighter

Slow down the aging process and improve health status
How Do We Use Glutathione Injections For Skin Whitening?
A healthcare professional can administer these injections. You are not suggested to apply glutathione injections by yourself. They can only be used three times a week in the initial phase, but gradually, the quantity is reduced. A dosage usually includes an injection of 300 to 600 mg. In addition, it is your practitioner who will suggest a tailor-made treatment based on your specific skin conditions and requirements. 
Glutathione Injection VS. Pills: Which Is Better?
Although it is an individual's or a practitioner's choice, glutathione injections in Islamabad are better than pills. Injections offer swift and longer results, making them a popular choice for skin whitening. Pills do not cause pain but cannot offer immediate results.
Is Glutathione Injections Safe For Skin Whitening?
Yes, the application of these injections is safe. In the field of aesthetics, safety is considered a top priority. This rule applies to all sorts of cosmetic treatments. Given that, glutathione injections in Islamabad are a safe and secure treatment that rejuvenates the skin and brings back a youthful appearance and original skin complexion.
How Much Glutathione Injections Cost?
The cost of glutathione injections in Islamabad generally depends on a few factors, including the number of sessions, the dosage used, the clinic's location, and a professional's expertise.
Aftercare Treatment:
Drink plenty of water and keep yourself hydrated to promote overall health

Avoid harsh exfoliants, and do not rub the treated area

Use moisturizers to reduce dryness and flakiness

Do not apply makeup right after the treatment

Limit your physical activities and take a rest

Maintain a proper diet and healthy routine

Do not visit saunas and steam rooms to support the healing process and prevent sensitivity
The Bottom Line:
Glutathione injections in Islamabad lower the growth of melanin, brighten the skin, reduce the effects of aging, and promote overall cellular functions. Only a professional can apply these injections because he may address any concern or associated risk. A 300-600 mg dosage should be administered in the initial phase of the treatment. This amount reduces over time.
Book your appointment at Royal Cosmetic Surgery Islamabad if you want to reclaim your youthful and original glow. We at Royal Cosmetic Surgery Islamabad strive to offer the best results and satisfy our customers through our advanced treatment facilities and tailor-made solutions.