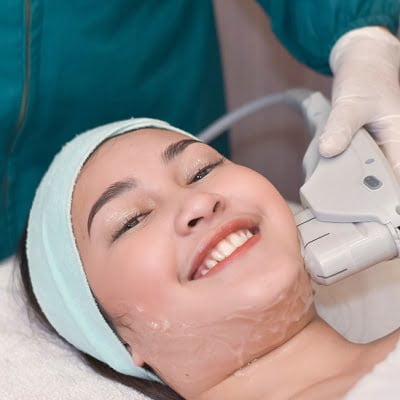 The skin of the face tends to sag due to gravity and the impacts of natural aging. While it frequently occurs in older adults, it can also be found in young people. You can consider a facelift to look your finest if this makes you appear older than you are. Do you disagree with having a facelift? No problem! Without making any cuts or using any stitches, Hifu Treatment – The most popular treatment for facial skin tightening can lift the facial skin. High-intensity focused ultrasound is referred to as HIFU.
In this blog post, you will learn about this special treatment, including its working, results, benefits, and many more. So take a moment and read the following details. 
An Overview – HIFU Treatment:
Some people view high-intensity focused ultrasound (HIFU), a relatively new cosmetic procedure for skin tightening, as a non-invasive and comfortable alternative to face lifts. It stimulates collagen synthesis using ultrasonic radiation, giving the skin a firmer appearance.
Cellular damage occurs when the targeted area's cells reach a specified temperature. Despite what would seem like a contradiction, the damage encourages the cells to generate more collagen, a protein that gives the skin structure.
HIFU might only be suitable for some. Generally, those over 30 with mild to moderate skin laxity respond well to the therapy. The best candidates for this treatment are those who have particular skin infections or lesions on their faces.
What To Expect In Results?
One of the safest methods for tightening the skin on the face is said to be HIFU. It is strongly favored over a surgical facelift to avoid the recovery period. After the treatment, there are fewer or no side effects. You can get a tingling sensation or other little pain.
There could be mild redness or swelling that is easily addressed with medication and doesn't cause any problems. The day after treatment, you can resume your regular activities. The sensation in the treated area may linger for a few weeks, which is typical of therapies involving ultraviolet light.
Does HIFU Eliminate Facial Fat?
The HIFU also helps lessen the appearance of extra fat in places like the cheeks, jowls, and double chin. HIFU uses ultrasonic energy to target undesirable face fat areas and tighten skin. So if you have loose skin, drooping brows, or droopy jowls, HIFU is the ideal treatment. Your features will appear raised, and your skin naturally tightens without needing cosmetic surgery, incisions, or recovery time.
The Topmost Benefits
Generally, there are multiple benefits of the Hifu Treatment – The most popular treatment for facial skin tightening. Some common and major benefits of the HIFU treatment are mentioned below. 
Make you look younger and smarter.

It helps the blood to circulate more.

Boosts elasticity and promotes the synthesis of collagen.

Encourages the growth of younger skin cells.

Refreshes the skin.

Tightens and firms drooping skin and muscles.

Removes the double chin.

Eliminates stubborn fat deposits.

It fights wrinkles, fine lines, and other aging symptoms.

Stretch marks and scars are reduced.
The Bottom Line! 
A HIFU facial, also known as a high-intensity focused ultrasound facial, can be a good technique to reduce aging symptoms. It is a nonsurgical method that requires a shorter recovery time than a surgical facelift, although the effects are not as noticeable. 
Nevertheless, studies show that the technique helps tighten sagging skin, reduces wrinkles, and enhances skin texture. If you want this treatment done by experts, then feel free to consult the Royal Cosmetic Clinic. They will give desired and satisfying results at a reasonable cost range.