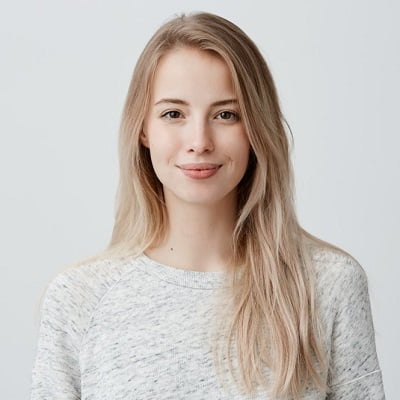 Overview:
Not everyone likes getting a tan. Tans are popular in European countries, however, individuals in the subcontinent prefer to have their fair skin. Excessive exposure to the sun can lead to uneven skin tones and that's not everyone's cup of tea. Despite using sunblocks and wearing fully covering clothing, there is still a 50% possibility of you getting some parts of your body discolored.
Having a two-toned skin complexion can be bothersome and for some people, it ruins their aesthetic and put a dent in their confidence. But don't worry, Royal Cosmetic Surgery Clinic offers great packages for Glutathione Therapy!
What Are Glutathione Injections?
Skin brightening creams and serums have been around for decades now. But Glutathione Injections are the latest addition to the cosmetology industry. This injectable antioxidant is naturally found in the liver and works as an anti-aging agent.
On the basis of research, several cosmetologists concluded that glutathione injections can also be used for Full Body Whitening in Islamabad, Pakistan. The results of this brightening treatment are not instant and you will have to wait for a few days before they show up. The results are long-lasting and only require booster shots after a few months to maintain that bright appearance.
Are Glutathione Injections Beneficial To You?
This chemical substance has a number of benefits for your body and skin, some of these are listed below:
This substance removes free radicals from the skin (they cause skin dullness and dryness).
It acts as an antioxidant and reduces the body's oxidative tension.
It maintains the body's immune system.
Glutathione Injections also brighten up your skin.
It reduces hyperpigmentation and marks on the skin.
Removes signs of aging such as crow's feet and smile lines.
What is The Full Body Whitening Injection Price in Islamabad, Pakistan?
The Full Body Whitening Injection Price in Islamabad, Pakistan will be around PKR 13,000 to PKR 25,000. Depending on a few contributing factors, it is safe to assume that you can get this treatment done within the price provided.
What Adds to the Total Bill?
Following are some factors that contribute to the overall bill of getting these skin whitening injections:
1)    Number of Doses:
The very thing to consider before getting Glutathione is to calculate the number of doses you need. The overall price depends on the number of injections you need.
2)    Number of Sessions:
Secondly, the more doses you get, the more sessions and appointments you will have to make. These appointments are not free, and you have to pay the doctor's fee each time.
3)    Injections or pills?
Another thing to consider is the form of Glutathione you will be taking as pills and injections cost different.
4)    Desired Results:
If your skin has serious pigmentation, then your desired results might take more than a few doses. This means more sessions, and hence a higher amount to pay.
5)    Doctor's Fee:
An experienced doctor will obviously charge you more money for this treatment.
6)    Area of Treatment:
Lastly, if you get your entire body treated, it will cost you more money as compared to getting just one area of your body treated.
Insurance Policies
You should also know that insurance policies don't cover this treatment. Since it is not considered to be a medical emergency, you will have to pay from your own pocket.
Book Your Free Consultation!
You can do extensive research to find a place that will fit your needs and requirements as some clinics have hidden charges as well. That's why Royal Cosmetic Clinic in Islamabad offers transparent guidelines and billing details for Full Body Whitening Injections Price in Islamabad, Pakistan to make the best of your beauty experiences.