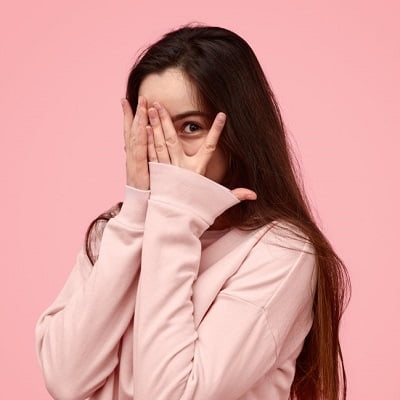 All you one of those people who want to get rid of all the unwanted hair from their body? Do you also want to look hairless and get flawless skin? Unwanted hair is never liked by anyone. Don't worry! It is possible to get rid of all of your unwanted hair from the body permanently. Full Body Laser Hair Removal Cost in Islamabad is affordable. All areas of the body containing unwanting hair will be treated and you will be able to get rid of that hair in a few sessions. The laser works on the principle that laser light will affect the hair follicle directly but it will not affect the normal cells in the body. Only hair follicles will be destroyed.
Parts of Body Included in Full Hair Removal:
The full-body laser hair removal does not mean it will remove all your hair from the body. Rather it will remove hair from the following areas:
The upper lip
Chin
Lip and chin (as a combo)
Jaw
Neck or throat
Sideburns
Ears
Lower face
Both underarms
Both arms
Partial bikini
Full bikini
Half legs
Full legs
Male chest
Male back
Full Body Laser Hair Removal Cost in Islamabad:
Both men and women can use benefit from this procedure. The price of Full Body Laser Hair Removal in Islamabad is the first question that arises in your mind when you think about removing all unwanted hairs from the body. The advancement in technology has made it possible to remove all the unwanted hair from the body in just one go. The cost of laser hair removal for the full body may fall between PKR 25,000 to PKR 50,000.
The cost of laser hair removal in Pakistan varies from clinic to clinic and from person to person, based on a variety of criteria such as the number of sessions required, the size of the region to be treated, and the thickness of the hair to be treated. Please contact us if you want to know the exact cost in your specific scenario. The cost may vary depending upon the following factors:
Location of the clinic
The experience of the service provider
The traveling costs
No extra charges are included
As this is a cosmetic procedure so it will not be covered by insurance.
The Number of Sessions Required for Full Body Removal:
This is not a procedure that is completed in a single session. Multiple sessions are required for the process. The sessions may also vary because of the type of body part involved or whether or not you are a female or male. This also will affect the cost of the procedure. This cost is the cost of one session hence you must confirm the whole cost in the first consultation.
Who Should Perform Laser Treatment?
This procedure must be performed by trained practitioners so find one who is an expert in the field. Islamabad is blessed with various renowned cosmetic surgeons and practitioners. Royal Cosmetic Surgery is proud to have the services of such experts. Here, your dream of getting a nicer body with no hairs will be materialized and you will be completely satisfied.
Time for the Procedure:
Laser hair removal takes anywhere from 15 minutes to an hour for each region. However, if you want to have the full-body experience all at once, it can take between two and three hours. It also depends on how much hair you want to remove, your gender, and your size.
Time Required to Get the Required Results:
The amount of hair you have, the type of hair you have, your hormones, and how frequently you come in for sessions all play a role in achieving permanent hair reduction. Some people achieve success in as few as four sessions, while others require more than ten. Attending your appointments on a regular basis is critical to remaining hair-free.
You cannot get 100 percent removal but you will be able to get 90 percent removal after your treatment has been completed.
Why choose Royal Cosmetic Surgery for Full Body Laser Hair Removal?
If you are looking for an experienced staff then you are in a perfect place. You can trust us for your procedure. Also, the Full Body Laser Hair Removal Price in Islamabad is affordable. Book your free first consultation by calling the given number or filling out the form below.