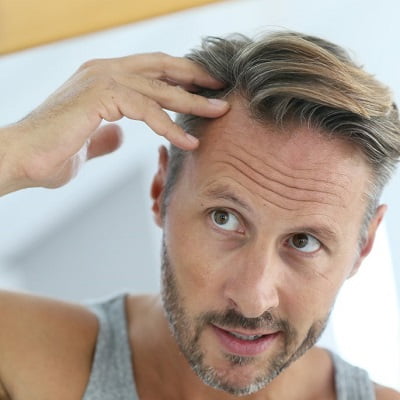 Male-pattern hair loss, the most typical reason for male pattern baldness, can start young. It can begin in your late teens or early twenties. However, it usually shows up later. By the age of 50, more than half of white males show apparent male-pattern hair loss, such as balding, a conspicuous receding hairline, or notable thinning.
There are treatments available for Excessive hair loss treatment for men in Islamabad, even though you don't need to stop this kind of hair loss. However, treatment can prevent further hair loss, and some men even experience some hair growth. Men who begin treatment after noticing hair loss typically see the best outcomes.
In this blog post, you will get to know about the causes of extreme hair loss in men and what are treatment options can be effective. So, take a moment and read the informative details.
What Are The Causes Of Excessive Hair Loss?
Generally, hair loss in different men occurs for different reasons. However, some major and common hair loss causes in men are listed below.
Genetics or family problem.
Due to high-dose medications.
Different medical issues.
Stress, depression, or shock.
Body infection.
Weak immune system.
Impulse control disorder.
Daily hairstyling routine.
Effective Treatments of Hair Loss for Men:
According to the royal cosmetic clinic, there are various treatments that are used to perform for treating excessive hair loss in men. The doctor will recommend you a suitable treatment option after examining the condition. It can be surgical or non-surgical; these are mentioned below.
With counseling – there are many people who suffer from psychological issues, or sometimes they take a lot of stress and depression. That is why they experience hair loss, or they pull them due to depression. For such candidates, our expert psychologists counsel their mental health and treat them accordingly.
Medication – on the initial stage, the hair loss is treated with topical medications like Minoxidil and Finasteride. These are used in the form of shampoo or in medicines for boosting hair growth. They may take a long time to show results, but they will stop your hair fall for some time.
PRP Therapy – an injectable treatment that is used performed by your own plasma is known as PRP injections. The practitioner will take your blood, collect it into a container, and put it into a centrifuge for the spinning process. The plasma will be separated from other elements, and the practitioner will inject the plasma into your scalp. You can have this treatment in multiple sessions with a gap of 6 months.
GFC treatment – It is an injectable therapy that uses a highly concentrated blood-derived growth factor for hair. These injections will deliver large doses of your own growth factors directly into the scalp. Your blood will be used for this therapy in about 16 ml for the operation. For noticeable hair growth, a candidate will need at least 3 to 4 sessions of this multiple-session process. It is also regarded as the safest and most efficient therapy for all categories of individuals who desire really positive outcomes.
Hair transplanting surgery – last but certainly not least, when all non-surgical options don't work, the experts will recommend hair transplant surgery. It will be performed with two methods, the first is a strip method, and the other one is individual follicle transplantation. It is the most effective and workable solution for bald men. The results will be long-lasting, and you don't need to get further sessions.
How Can Such Treatment Be Beneficial For You?
When you get an Excessive hair loss treatment for men in Islamabad, you will obtain countless benefits from such treatments. Some major and significant benefits are listed below.
Absolutely painless medical treatments.
Long-lasting and successful results.
Boost up hair growth.
Hair loss is perfectly reduced.
There are no manufactured products used.
It has neither hazards nor complications.
A quick time of recovery.
Safest and most effective result.
Enhances the standard of your life.
The Bottom Line!
Making an appointment to see a hair specialist can be a fantastic place to start if you want to do something about hair loss. What kind of hair loss you experience can be determined by a specialist. It is significant since various hair loss conditions call for multiple therapies.
The outcomes you can anticipate from treatment might also be discussed with a practitioner. They can discuss with you the solutions that will help you see the biggest change if you decide to treat the hair loss.