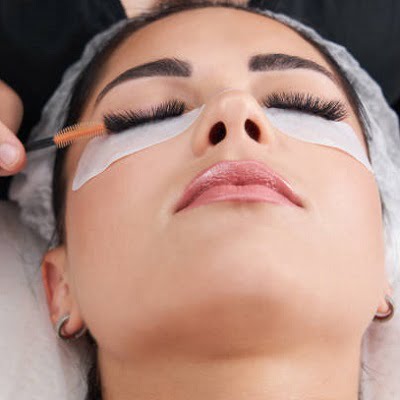 Eyelash extensions in Islamabad offer a glamorous look instantly and improve the length and volume of lashes. Fluttering and luminescent eyes are deemed the projection of captivating beauty. Eyelash extensions elevate the allure of your eyes. Undoubtedly, like other facial features, eyelash manifests the beauty of an individual. This blog will inform you whether eyelash extensions make you more attractive.
Eyelash Extensions in Islamabad: Introduction 
Augmenting natural beauty is the desire of every individual, and several medical procedures are carried out to enhance natural beauty and improve facial features to produce an attractive and charming personality. This is a non-surgical and non-invasive cosmetic procedure designed to improve the aesthetics of eyelashes. Synthetic or natural fibres are attached to existing lashes during this procedure with the help of a specialized adhesive.
Eyelash Extensions: Benefits
This procedure increases the length and volume of lashes

Offers natural-looking and attractive lashes

Eyelash extensions in Islamabad

improve personal appearance

This is a long-lasting solution that eliminates the need for mascara

An individual can get extensions based on her preferences

Reduces your makeup time 
Procedure For Getting Extensions
A trained lash technician holds a detailed consultation with the person seeking this treatment. This helps the technician decide the suitable extension type for the specific person. Before initiating the procedure, the practitioner cleans the area and removes makeup, debris or oil. During this procedure, you can choose your desired type of extension based on a specific function or personal choice because extensions are available in different lengths, curls and thicknesses. The technician uses a pair of tweezers and isolates natural lash, and then attaches extensions articulately. This process is complete. You will be given some instructions to follow for optimal results.
Do Eyelash Extensions Make You More Attractive?
Yes, this procedure makes you look more attractive as it redefines the volume and length of your extension, making you look more beautiful. This procedure enhances the overall appearance of an individual and boosts self-esteem. More extensive and brighter lashes give the appearance of a wide-eyed gaze.
Side Effects of Lash Extensions:
Eye irritation or redness

Allergic reaction

Swelling 

Premature shedding

Chances of bacteria and dirt
Am I a Suitable Candidate For Eyelash Extensions in Islamabad?
You are a suitable candidate
If you want to enhance the length and volume of your natural lashes

If you have sparse or thin eyelash

If you want to get rid of mascara

If you are not allergic to the used adhesive

If you want to look more gorgeous and special on a special occasion
How Long Do Eyelash Extensions Typically Last?
The duration of extensions differs from person to person as it depends on factors such as an individual's lash growth cycle, aftercare, the type of adhesive used and the quality of extensions. Normally, it remains for 4 to 6 weeks; as your natural lashes grow, extensions become thin over time and gradually fall out.
The Cost of Eyelash Extensions in Islamabad:
 The cost may vary because of the type and quality of extension, number of lash extensions, requirements of a specific style and customization, the clinic's location and the surgeon's expertise. Generally, The cost of eyelash extensions in Islamabad starts from PKR 10,000. 
Aftercare:
Keep the treated site clean and dry

Use recommended antibiotics 

Avoid strenuous activities after the treatment

If you feel any unusual symptoms, report them to your practitioner 
All Summed Up!
Eyelash extensions in Islamabad make you look more attractive. This treatment will offer you a younger and more attractive look, especially if you have sparse or thin lashes because of age. This is a non-surgical, customized and feasible procedure enhancing your personal appearance and self-image. As it makes you look more attractive, it eventually boosts your self-esteem and confidence.
We at Royal Cosmetic Surgery Islamabad offer customized eyelash extensions to meet your desired ends because we prioritize your preferences and strive hard to satisfy our clients. If you have naturally sparse lashes, then visit Royal Cosmetic Surgery Islamabad to improve your personality and attractiveness.