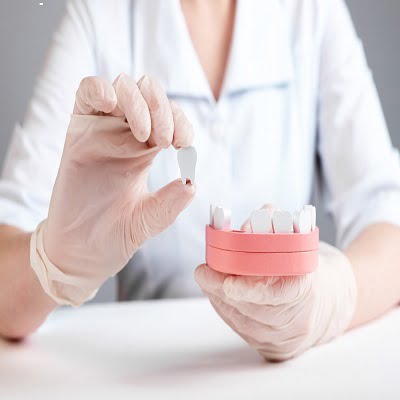 Long-term tooth replacement with dental implants is a common and reliable option. Dental implants offer a long-lasting and permanent solution that looks and functions just like natural teeth. This is in contrast to other tooth replacement options like dentures or bridges. In this article, we'll look at the advantages of dental implants and explain why they're a great option for people who are missing one or more teeth.
Ideal Candidates For Dental Implants:
Ideal candidates for Dental Implants in Islamabad are those who:
Have good oral and overall health: 
A candidate for dental implants must be in good oral health, with healthy gums and sufficient bone density to support the implant. Candidates who have weakened immune systems or who intend to undergo chemotherapy are not the best choices.
Have lost one or more teeth: 
Dental implants can help people who are missing one or more teeth as a result of injury, trauma, or decay. Dental implants are used to replace missing teeth and mimic their appearance, feel, and functionality.
Are committed to oral hygiene: 
Candidates for dental implants must have the self-control to follow a good oral hygiene regimen, including consistent brushing, flossing, and dental checkups, to ensure the longevity of the implants.
Have a fully developed jawbone:
Ideal candidates must have a fully developed jawbone that can support the dental implant for proper osseointegration.
Candidates who smoke or have uncontrolled diabetes may not be the best choice, it is important to note. The dental professional or oral surgeon should assess each candidate's unique situation.
What are Dental Implants?
An artificial tooth root made of titanium called a dental implant is inserted into the jawbone to support a bridge or replacement tooth. Osseointegration, a process that the implant goes through to physically bond with the jawbone, gives the replacement teeth a stable and long-lasting foundation.
Benefits of Dental Implants:
Dental implants in Islamabad offer numerous benefits that make them a preferred method for replacing missing teeth. These include:
Durability: 
Dental implants are built to last and can provide a lifetime of wear with proper care.
Dental implants provide a stable and secure foundation for the replacement teeth because they are anchored in the jawbone.
Functionality: 
Dental implants function like natural teeth, allowing normal biting and chewing.
Aesthetics: Dental implants look like natural teeth and blend seamlessly with the surrounding teeth.
Convenience: 
There is no need to take out dental implants for cleaning or to leave them in overnight. As with natural teeth, you can clean them with a toothbrush and floss.
Bone preservation: 
Dental implants help preserve the jawbone and prevent the bone loss that can occur when teeth are missing.
Types of Dental Implants:
There are two main types of dental implants: endosteal and subperiosteal.
The most popular kind, endosteal implants, are inserted into the jawbone. They resemble tiny screws and are typically made of titanium.

Subperiosteal implants are inserted just below the gum line, on top of the jawbone. When there is insufficient healthy jawbone to support an endosteal implant, this type of implant is used.
The Dental Implant Procedure:
A consultation, implant placement, and placement of the replacement teeth are typically the three stages of the dental implant process. Even though the entire procedure can take several months to complete, it is well worth the wait to replace missing teeth permanently.
Consultation: 
During the consultation, your dentist will evaluate your dental health and determine if you are a good candidate for dental implants.
Implant Placement: 
The dentist will surgically implant the titanium screw into the jawbone, where it will osseointegrate and become a permanent part of the jawbone.
Healing Period: 
It takes several weeks for the implant to fuse with the jawbone fully.
Replacement tooth placement: 
The dentist will attach a crown or bridge to the implant once it has bonded with the bone. This completes the restoration.
Takeaway:  
Dental implants are a great, long-term replacement for missing teeth. They have many advantages over alternative tooth replacement options, and their natural appearance and functionality make them a great option for people who want to rediscover the beauty of their smile. Consult Royal Cosmetics Islamabad if you're thinking about getting dental implants. Call us to go over your options and determine if you're a good candidate.