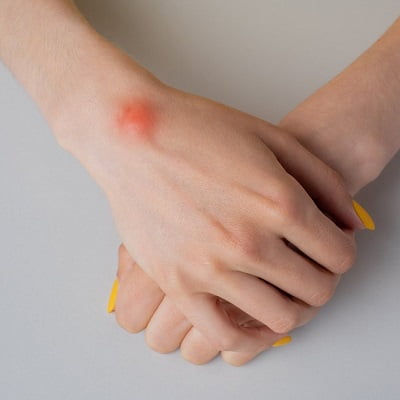 A lump of fatty tissue called lipoma develops just beneath the skin. When you touch lipomas, they move readily and have a rubbery, not hard, feel. Lipomas rarely require treatment because they are typically not painful and do not pose any health risks. However, your doctor can remove a lipoma if it is affecting you.
There are several types of treatments that are performed for such skin problems. Your next concern would be the Cost of lipoma treatment in Islamabad. However, you should not be worried because RCS is offering affordable prices for several treatments.
In this blog post, you will learn about lipoma treatment, its cost, other factors, and many more. So, take a moment and read the following details.
What Is Lipoma Treatment?
A treatment, whether it's a surgical or non-surgical treatment that is used to perform for extracting the lump, is known as lipoma treatment. There are several options like steroid injections, liposuction, or extraction surgical procedure.
The medical staff at the royal clinic will identify your lipoma based on its size, the number of lipomas it has, and your family's history of skin cancer. Then, to determine whether a lipoma is dangerous, they undertake a variety of diagnostic tests.
How Does It Perform?
According to the royal clinic, the procedure will be performed with typical simple steps. Such as
Steroid injections can help the lipoma contract and eventually disappear on its own. These injections are less efficient than surgery.
Liposuction: In this procedure, the fatty fluids within the mass are removed using a suction syringe. There is reportedly no danger of lipoma recurring in the future, thanks to its effectiveness.
Excision surgery is preferred for lipomas that are progressively expanding. One of the frequent adverse effects of surgery is scarring, but our specialists typically make very small, hidden incisions, which heal fast and later become hardly noticeable scars.
What to Expect In The Results?
After getting a suitable treatment for your lipoma, you will get effective, long-lasting, and noticeable results. Our experts will perform the treatment accurately, and you may need to wait for proper healing; once the area is recovered, you will see the final outcome. That is why it is necessary to choose the best surgeon and clinic for better treatment because performance matters a lot.
The Cost of Lipoma Treatment in Islamabad:
At Royal Cosmetic Surgery, the average cost of lipoma treatment is  PKR 50,000. Keep in mind that the small lipoma cost range is 20k PKR and the large lipoma costs you 70K. It may depend from person to person and the appearance of lipoma. Also, there are some factors that can impact the cost of the treatment, such as:
Other Cost Factors:
The expert practitioner's fee. 

Location and reputation of the clinic. 

Size of the lipoma. 

The number of lipomas. 

Anaesthesia fee (if required). 

Other additional charges. 
Furthermore, you should know that it is a cosmetic treatment that any insurance company cannot cover. So, you must attend an initial consultation session with your best surgeon to discuss the treatment and its cost-related details.
All Summed Up!
Therefore, if you want to eliminate the lipoma from your body or if it affects your appearance, you should get the treatment. Then feel free to consult Royal Cosmetic Clinic as we offer suitable and best treatments at affordable cost ranges. So, please don't wait and visit us anytime.