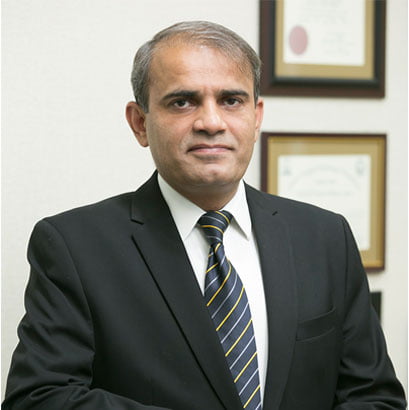 Many of us consider the health of our hair to be just as important as our mental health. Trichologists treat issues like hair loss, alopecia, breakage, and other issues. Consult him if you ever feel that you could be experiencing hair issues. However, many people are unsure of who to call if they are experiencing hair issues. A dermatologist and a trichologist are confused with one another. Trichologist is a term that not many people are familiar with. All of your inquiries about the Best trichologist for hair treatment in Islamabad will be addressed in this post. Additionally, you can find out more about hair implants in Islamabad here.
What is Trichology:
The scientific field of trichology addresses issues related to hair loss. In this department, issues with the scalp and hair follicles are also treated. These fundamental causes are the root of dandruff, hair loss, and hair fall. The name "trichology" derives from the Greek word "tricos," which means "hair" in English. Ology is defined as "the study of." The pathology focuses on the process of hair regrowth while treating illnesses that impact human hair.
What Does a Trichologist Do?
A trichologist is a person who treats:
If your scalp is too oily
issues related to thinning hair
issues with hair loss
Some people need to see a trichologist because they have scalp psoriasis issues.
A prevalent issue that trichologists also handle is alopecia
Trichologists are also very concerned about trichotillomania, better known as the hair-pulling disorder.
Requirements to be a Trichologist:
He must be board-certified.
He has received specific training regarding hair problems.
Trichologists may have different types of certificates in different areas.
Some specific qualifications required by trichologist are:
Expert in the field
Well-trained
Course work is completed
He has taken specific exams
He has strong observation and mentorship qualities
Dermatologists vs Trichologists: Which Should You See?
They both may have the same functions but still you need to know the difference between the two.
The main difference lies in the level of specialization.
Dermatologist is one who specializes in the conditions regarding the skin. While a trichologist is one who specializes in the conditions of scalp.
General consultation can be done with a dermatologist. He may refer you to a specialist like a trichologist.
Former will give you more general treatment.
A trichologist is a better option if you want a specific consultation regarding problems of hair or scalp.
When to Consult a Trichologist?
You can consult a trichologist for a wide variety of conditions. They have been discussed as under:
1.    Male and Female Hair Loss:
Pattern Baldness is a common form of hair loss in both genders. Men's hair falls in a specific pattern while female hair falls haphazardly. They do not have a receding hairline. This type of hair loss can be treated by a trichologist. He will address different factors relating to hair loss and baldness and will treat them accordingly.
2.    Shedding of the hair:
If hair fall occurs in the form of patches. Hair falls from the scalp after detaching. This type of condition is better treated by a trichologist. He will find out the specific causes. He may refer you to a specific physician for your help.
3.    Alopecia Leaving Scars:
A specific condition that treats the hair follicles. Hair grows because the hair follicle is alive. They help in regrowing hair. If they are destroyed, hair will not grow back after they have fallen. Trichologist will help you treat such a condition. You must consult this condition when it is in the early phase. Because in later stages hair loss is permanent.
4.    Excessive Hair Growth in Women:
Hirsutism is a condition in which there is excessive growth of hairs. This can happen in any part of the body. This condition may affect those parts of the body which do not have hair growth normally but women may experience hair growth in those parts. These are generally those areas that have hair in men including the upper lip, chin, chest, and back.
Causes of Hair Problems:
Hair is the main concern of anyone's personality. Damage to hair can be caused by various factors like:
Hair styling
Use of hair straightening equipment like hair irons. They can severely damage hair
Constant exposure to the sun
Some hormonal changes
These elements can change the head's nerve and vascular irrigation system. They may accelerate aging and skin and hair deterioration. The various trichology procedures focus on treating the hair as an extension of the skin and enhancing its well-being.
Why Choose Us:
We have an experienced and qualified team to treat problems regarding hair. Dr. Naveed Azhar is a board-certified surgeon who deals in this area. So if you are in search of the Best trichologist for hair treatment in Islamabad then you are at the right place. He is also an expert in F.U.E Hair Transplant as well as F.U.T Hair Transplant. So what are you waiting for? Call us directly on the given number or fill out the form below.