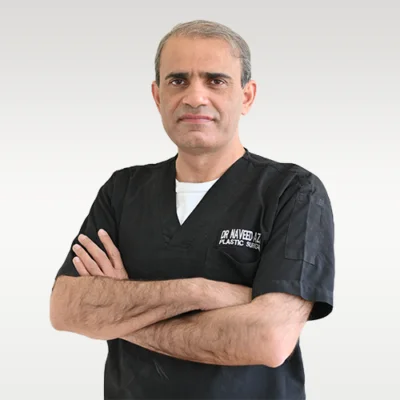 Bariatric surgery in Islamabad deals with obesity and fatness and also reduces the risks or complications associated with obesity or being overweight. This is an advanced procedure that is aimed at reducing the size, shape, and structure of the stomach to lower the weight and excess fat of an individual. The objective of altering the stomach shape is to reduce the food intake of an individual. If you are considering this treatment to improve your physique, then you must consider the best available option for your treatment.
Let's Further Describe Bariatric Surgery:
This medical procedure is carried out to change the structure and functions of the stomach or digestive system. This is a weight loss surgery that modifies the shape of the stomach to reduce food intake and nutrient absorption in the body. So, when you cannot get your desired results through other procedures such as diet and exercise, then you can get this treatment to achieve your desired body shape and physique.
Benefits Of Weight Loss Treatment In Islamabad:
Tackles obesity or fatness and eliminates the risks of associated medical issues

Improves the mobility of an individual and augments the grace of personality

Offers a tailor-made and customized treatment to address specific concerns

Augments quality of life and produces a desired physique or shape

Reduces food intake and nutrient absorption, offering long-lasting treatment

Deals with obesity-related issues and improves the overall quality of life
Best Surgeon For Bariatric Surgery In Islamabad:
Any treatment, whether surgical or non-surgical, contains an element of risk. You should always strive to reduce the chance of complications, no matter whichever treatment you are going to take. Weight loss treatment in Islamabad or bariatric surgery is a complicated procedure because it directly involves an individual's stomach and digestive system to produce the desired results.
If you are going to undergo bariatric surgery, then you must consider a few factors before getting treatment. These factors include but are not limited to the expertise of a surgeon, the popularity of a particular clinic, the quality of medical instruments, the ratio of satisfied patients, etc. Among them, the most important is the expertise of a surgeon because he is the one who is directly responsible for the success or failure of the treatment or outcomes.
If you are living in Islamabad, then you can find here several better options. You are advised to conduct your research before choosing the best option for yourself. Without a doubt, several renowned surgeons are available here. Among them, Dr. Naveed Azhar is one of the best surgeon for bariatric surgery in Islamabad because of the success stories he has written throughout his career. 
Why Dr. Naveed Azhar Is The Best Surgeon?
So, first of all, you need to ask yourself why you are going to take this treatment, alter the shape of your stomach, or reduce your food intake. This is not a simple treatment because it is aimed at changing the structure of your stomach or digestive system. It means you have some concerns or aspirations that incited you to choose this procedure and you would not compromise on that calculated objectives. Only an expert can make this happen without involving any risk factors. 
Dr. Naveed Azhar has been serving in this field for several years. It means he has acquired years of experience by dealing with a multitude of cases, establishing his credibility to deal with every sort of issue and complication. In addition to that, he offers custom-made treatments. It means he holds a consultation session with a patient to inquire about the concerns and objectives of the patient and strives to materialize the stated objectives of the patient.
Bariatric surgery in Islamabad is an advanced treatment and needs sophisticated approaches that only a field expert can bring to the table. He is one of the most experienced and popular surgeons in Islamabad. He has a command in this field and can satisfy every concern of an individual. Additionally, the success ratio he has maintained over the years makes him one of the best available options in Islamabad.
Summing Up:
Bariatric surgery in Islamabad is performed to reduce excess weight and fatness and improve the shape and physique. This procedure involves changing the shape and structure of the stomach to reduce food intake and lower the body's calorie absorption. The cost of bariatric surgery is PKR 650,000. The overall cost may also alter because of a few cost-determining factors, such as the scope of the treatment and the clinic's location.
Book your appointment at Royal Cosmetic Surgery Islamabad to get the services of the best surgeon of Bariatric Surgery. Dr. Naveed Azhar provides his services through our clinic. Visit our clinic and get a consultation session to make an informed decision.