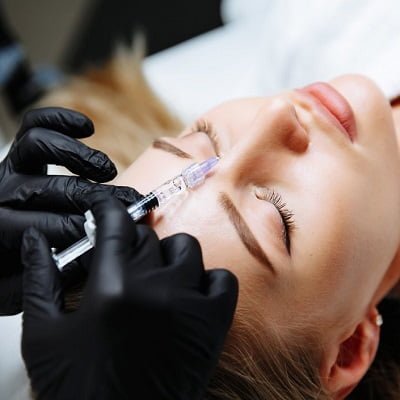 When the shape of the nose is modified without surgery, it is called as liquid rhinoplasty. In order to temporarily alter the structure of your nose, the process involves injecting a filler component. Usually, your doctor will utilize the injection of hyaluronic acid and will inject it beneath your skin. Despite the possibility of problems, plastic surgeons view this type of rhinoplasty as effective and safe. Redness is a typical adverse consequence. Because nonsurgical rhinoplasty is an outpatient surgery, it is far more practical than surgical options. The procedure takes the trained physician no more than 15 minutes to complete. This blog will explain to you about Non-Surgical Nose Job: The Reality.
What is a Non-Surgical Nose Job:
Dermal fillers are employed during nonsurgical rhinoplasty to alter your nose's contour temporarily. For those who prefer not to have plastic surgery, it serves as an alternative. Your doctor needs one office visit for him to complete the procedure. The results will be effective for 6 months. Although unlikely, this surgery could result in problems, some of which are severe. It is crucial that you must choose a board-certified professional to obtain cosmetic fillers.
Non-invasive rhinoplasty is a cosmetic treatment that includes injecting fillers into the nose, such as Hyaluronic Acid. The shape of the nose may undergo minor or moderate modifications as a result. General anaesthesia is not necessary, and the treatment is rather short with minimum recovery time. The results are transient, as opposed to surgical rhinoplasty.
Ideal Candidates:
A little nose that needs modifications.
Crooked noses and hook-shaped noses.
An Extremely Mild to Moderate Bump On The Bridge Of The Nose
Mild to Moderate Nasal Tip Drooping
Refinement Required for the Nose
Flat, wide, or with a broad nose
Those who have an asymmetrical nose
Benefits
The most popular cosmetic techniques are non-surgical. Dermal fillers can be used for non-surgical rhinoplasty, which is a secure method. Also, due to how quickly the procedure is performed, it is frequently referred to as the "15-minute nose job." A few advantages are as follows:
Without Recuperation
There is no pain
Surgery Risks are lower
It costs less
Zero downtime
Results you can see immediately
Only minor swelling and bruising
Extended effects
In comparison to surgery, less expensive
Which fillers are used during a non-surgical rhinoplasty?
In the past, silicone and bovine collagen were used by medical practitioners during nonsurgical rhinoplasties. These days, they choose to use hyaluronic acid (HA) or calcium hydroxylapatite (CH), which they consider to be more trustworthy and safe.
The most popular and preferred filler is HA, which is used in 80% of non-surgical rhinoplasty procedures. Additionally, it can be reversed and goes away rapidly.
Despite not having the advantage of being easily reversed, the effects of CH last longer. HA fillers need to be injected more frequently to maintain the correct nose contour.
The Procedure of Non-Surgical Nose Job:
Your doctor could use a topical anaesthetic before nonsurgical rhinoplasty.
In order to get the results you want, they will then in particular parts of your nose inject the dermal filler.
Your doctor may choose to administer injections of botulinum toxin in some circumstances.
While this process is going on, you can feel a little pressure or pinching.
Usually, it takes 45 minutes or less to complete the process.
Cost of Non-Surgical  Nose Job:
Non-surgical rhinoplasty is substantially less expensive than surgical rhinoplasty. The process only needs a few minutes to finish so there is no downtime.
Determining the precise cost of the treatment may be difficult because every person is unique. Some elements that influence the cost include:
Your particular goals and the outcomes you'd like to achieve
What alterations or fillers your physician will actually use during the procedure
where the surgeon is located
If the city is big, costs will be increased.
Book Your Consultation:
This treatment is swiftly rising to the top of the most sought-after medical treatments. Everyone wants to improve the shape of their nose with this advanced method. Our experts at Royal Cosmetic Surgery Clinic Islamabad are always trying their best to give you the finest results. Dr. Naveed Azhar has got the hands from heaven and he will modify your nose the way you want. So what are you waiting for? Book your consultation today by calling us directly or filling out the form given below.