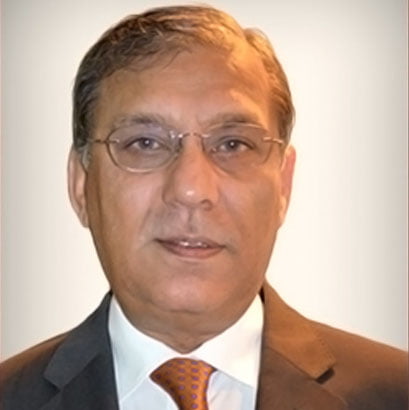 Dr. A Hameed had all his surgical trainings in UK at prestigious centers like Lister Hospital, Stevenage, England Royal Preston Hospital, Preston, England Addenbrooke's Hospital,Cambridge,England Mount Vernon center for Plastic and Reconstructive Surgery, London University College Hospital, London
QUALIFICATIONS AND CERTIFICATIONS
M.B.B.S. (Pb)
F.R.C.S. (Glasgow)
Certification (plast surg) Royal College of Surgeons (Eng.)
Certification (plast.surg) British Association of Plastic Surgeons
AFFILIATIONS
Professor of Plastic Surgery Sh Zayed Hospital and Postgraduate Medical Institute, Lahore
Consultant Plastic Surgeon, Ammar Medical Complex Lahore
Consultant Plastic Surgeon, Alrazi Healthcare, Lahore
Visiting Consultant Plastic Surgeon, Shaukat Khanum Memorial Hospital and Research Center, Lahore
Consultant Plastic surgeon (Locum), WHISTON Hospital, Prescot, Liverpool, England
Consultant Plastic surgeon (locum), Leicester Royal Infirmary, Leicester, England
Consultant Plastic Surgeon (locum), St. John's Hospital, Livingston, Edinburgh, Scotland
Consultant Plastic Surgeon (locum) Naval Hospital, Gosport, England
MEMBERSHIPS OF PROFESSIONAL BODIES
International society of plastic surgeons
International Society of Aesthetic Plastic surgery
Past President Pakistan Association of Plastic Surgeons
Past President Pakistan society of Hand Surgery
Pakistan Society of surgeons
College of Physicians and Surgeons of Pakistan, (convenr of examination in Plastic Surgery)
University of Punjab (Head examiner Plastic Surgery, Member Board of Studies)
Dr. A Hameed has presented papers and given lectures in medical meetings and conferences in Pakistan and abroad. His research papers have been published in many journals including Pakistan Journal of Surgery, Annals of King Edward Medical College, JPRAS (British Journal of Plastic Surgery) 2010, 2008, 2006, European Journal of Plastic Surgery, 2010, Wound2010.He is also an author of a book entitled "CONCISE PLASTIC AND RECOSTRUCTIVE SURGERY" Dr. A Hameed has trained many plastic surgeons who are working as plastic surgeons nationally and internationally.
The main expertise of Dr. A Hameed is cosmetic surgery wherein he has extensive experience. The number of cosmetic procedures including:

Face-lifts
Blepharoplasty (eyelids rejuvenation)
Rhinoplasty
Abdominoplasty (tummy tuck)
Liposuction (including Vaser)
Breast augmentation
Breast Reduction
Breast Lift
Performed by him is in thousands. Apart from cosmetic surgery his interests are Breast Reconstruction, Hypospadias's repair, Gynaecomastia correction and Head and Neck Reconstruction.