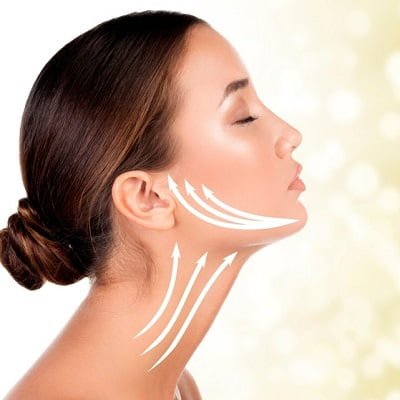 The first place where aging signs start to appear is on your face. Because of this issue, the neck and face are more frequently concerned by patients than other body parts because they develop loose skin from a loss of elasticity earlier than on most other body parts. Anyhow, there are some specific and major 3 signs you need a Face and Neck Lift. It would be best if you initially consult with royal cosmetic clinic experts, and they will fix your problem.
In this blog, we will discuss three major signs that indicate you must need a face and neck lift treatment. Also, what type of treatments are performed for it? So, take a moment and read the following details.
3 Major Aging Signs:
Generally, here are some specific and major signs that will indicate you clearly to get a treatment to reduce them. Such as
You may have loose skin on your neck or under your chin – To predict the symptoms of a facelift, place your fingers under your jawline and pull the skin upward. Do you notice that your chin and neck appear younger and less saggy when you do this? If so, a neck lift might be helpful for you.
When skin tightening injections and non-invasive procedures aren't enough – facelift surgery is the only option for treating slack skin on the face and neck above a certain degree.
On the lower half of your face, your skin begins sagging – Push the skin up and back with your fingertips on top of your cheekbones to simulate the results of a facelift. Does the alteration make your jawline and lower face appear younger? In that case, a facelift might be effective.
Face And Neck Lift Treatment:
According to the Royal cosmetic clinic, a facelift corrects sagging skin around the eyes, along the jawline, and on the cheeks. In addition, with a neck lift, extra fat beneath the jawline is eliminated, resulting in a long, slim neckline.
Using pulling methods, facial fat will be repositioned, excessive skin will be removed, and connective tissues and underlying muscles will be raised and tightened. You will improve naturally and permanently as a result of the benefits.
Moreover, Perhaps it's time to talk about facial plastic surgery when facial imperfections like fine lines, wrinkles, and hollows start to invade regions that were once thought to be impervious. The surgeon will examine your condition and recommend you treatment if you are the right candidate; otherwise, you may have to choose other alternatives.
What To Expect In Results?
After the surgery, the results will be effective, dramatic, and long-lasting. It may take several weeks to months for recovery, but once it is done, you will notice the youthful effect and prominent facial features.
It is necessary to choose the best surgeon for face or neck lift surgery. Because performance matters a lot in successful results, also, it would be best if you take good care of the treated area during the recovery period, so that is how you will get desired results. Otherwise, it can become worse.
All Summed Up!
Therefore, after knowing the major 3 signs you need a Face and Neck Lift and if you want to get surgery for your face or neck lift, then feel free to consult a royal cosmetic clinic. Our experts will examine your condition and suggest you the best options. Also, you will get desired results at a reasonable cost, so don't wait and book your appointment with us.